Rotary blasthole drill rigs
DR416i
Hole diameter

270.00 - 406.00 mm (10.60 - 16.00 in.)

Weight on bit

Up to 703 kN (158,000 lbf)

Single pass hole depth

Up to 21.00 m (69.00 ft)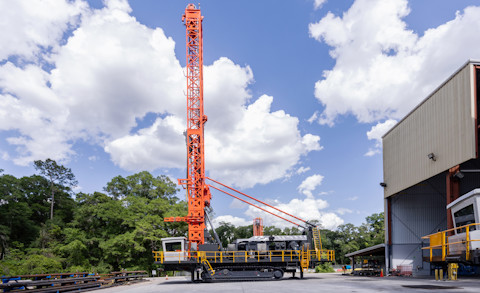 Sandvik DR416i blasthole drill rig delivers a single-pass capacity of 21 meters (69 ft), the longest in its class along with a maximum depth of 42.4 meters (139ft) across all recommended pipe diameters. It combines power with intelligence and delivers a reliable, high-yielding production environment.
Two-stage rotary head design

Two-stage internal gear reduction eliminates the external planetary gearbox, delivering higher torque, improved reliability and reduced service intervals, leading to increased machine availability.

Traveling centralizer

The traveling centralizer reduces drill pipe wobble to produce straighter holes faster, extend component life and reduce unplanned maintenance.

Durable mast design

The iSeries mast design offers increased strength, durability and productivity. The chain feed system delivers cleaner holes, which improve blast quality at a lower cost.
Product specifications
Learn more about DR416i features

Performance and productivity

Sandvik Intelligent Control System Architecture (SICA) provides real-time feedback on the machine's performance and health, with tools for drill planning, reporting and analysis, improving availability and productivity.

iDrill technology

The iDrill technology is a scalable automation platform, which provides automation options and digital services designed to speed up production and support mine operations.
Automation
Improve efficiency, profiltability and operator safety
Software systems that help you monitor your machines, giving you a full overview of your fleet and enabling you to control and optimize your operations.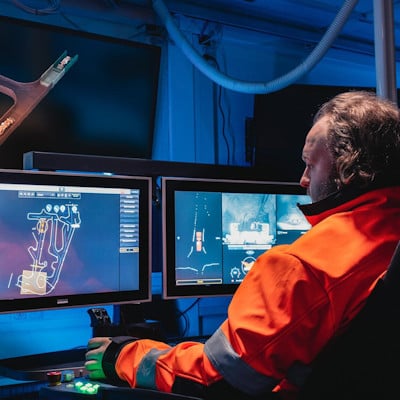 Can't find the answer to your questions?
Are you looking for a spare part or component?
Looking for technical specifications?