Rotary blasthole drill rigs
DR413i
Hole diameter

250.00 - 349.00 mm (9.88 - 13.75 in.)

Weight on bit

Up to 511 kN (115,000 lbf)

Single pass hole depth

Up to 17.00 m (55.70 ft)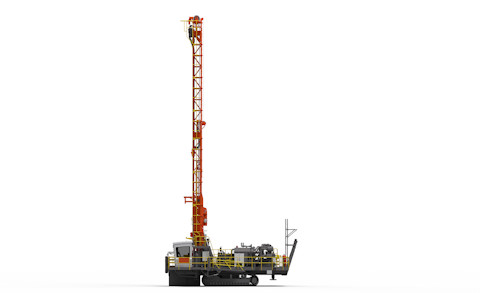 Sandvik DR413i represents the natural evolution of Sandvik D90, known for its consistency and durability. A new class of rotary drill, DR413i is purpose-built for iron ore and copper applications for up to 15,000 ft of altitude.
High-altitude applications

This rotary drill has a 17-meter mast and a hole diameter range of 250 mm to 349 mm. It provides the horsepower to meet high-altitude application requirements without system overload, which eliminates the need to purchase an oversized machine to meet added horsepower requirements.

Onboard diagnostics

iSeries rigs are loaded with intelligent features, helping operators take the guesswork out of daily activities. Features like Independent Cooler Control, Onboard Diagnostics, System Health, Wireless Remote Control, SICA Control System and Electronic Depth Counter help maintain operator awareness.

Arctic enclosure package

Equipped with electric diesel-fired heaters and a robust steel enclosure, the optional Arctic enclosure package guarantees availability of warm fluids during cold weather applications and prioritizes the safety and well-being of maintenance personnel by providing an additional protective layer against harsh elements.
Product specifications
Learn more about DR413i features

New rotary head design

A two-stage internal gear reduction eliminates the external planetary gearbox to deliver higher torque. This improves reliability and increases machine availability.

Traveling centralizer

The traveling centralizer reduces pipe flex, which leads to improved drilling accuracy, straighter holes and reduces vibration for a more comfortable operating environment.
Automation
Improve efficiency, profiltability and operator safety
Software systems that help you monitor your machines, giving you a full overview of your fleet and enabling you to control and optimize your operations.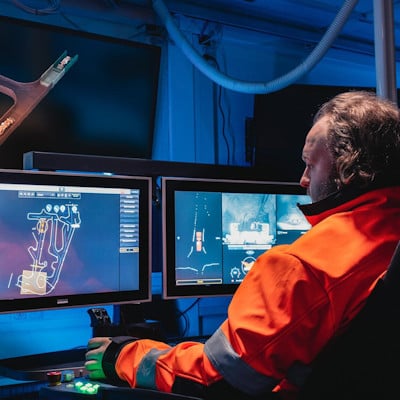 Can't find the answer to your questions?
Are you looking for a spare part or component?
Looking for technical specifications?