Rotary blasthole drill rigs
DR412i
Hole diameter

203.00 - 311.00 mm (8.00 - 12.25 in.)

Weight on bit

Up to 407 kN (91,500 lbf)

Single pass hole depth

Up to 17.80 m (58.50 ft)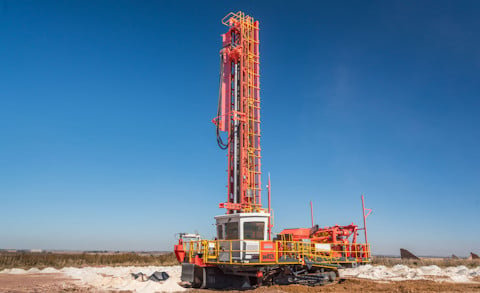 DR412i blasthole drill is designed to deliver dependable penetration and greater return on investment for rotary and DTH holes. From onboard automation that increases drilling efficieny, to full autonomous operation, this scalable solution is designed to meet customer needs both now and far into the future.
18 m (59 ft) extended mast

The 18 m (59 ft) mast delivers a total depth capacity of 33.1 m (108.5 ft), removing the need to add pipe, which improves productivity and reduces costs.

Centralized service center

The single centralized service center shortens the time for fluid fills, improves utilization and reduces the risk of fluid spills and harmful environmental impact.

On-board diagnostics

Sandvik Intelligent Control System Architecture (SICA) gives the operator real-time feedback about DR412i's performance and health, along with tools for drill planning, reporting and analysis, improving availability and productivity.
Product specifications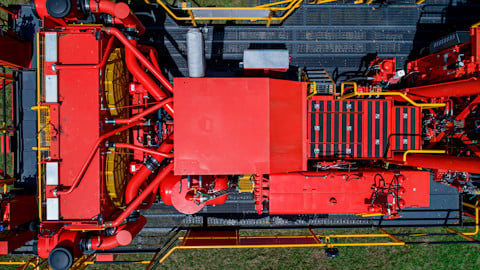 Learn more about DR412i features

iDrill automation platform

Deliver improved fragmentation, productivity and asset utilization with the scalable iDrill automation platform. It provides automation options and digital services which yield accurate, consistent, clean precision-drilled holes over the long term, accelerating your production processes.

Automine

®

for surface solution

DR412i is AutoMine® ready, providing functionality for both on-board and off-board automated needs. This scalable solution, from line-of-sight to control room to fully autonomous operation, is designed to meet production demands for the long term.

Eliminate manual bit handling

Eliminate manual bit handling and enhance operator safety with Sandvik's patented deck wrench, which allows bit change in conjunction with an optional remote-control crane.

Efficient inspections for key components

Dedicated mast access facilitates easy inspections of key components, reducing equipment downtime. The open-design catwalk system improves access to common maintenance areas, speeding up maintenance routines and reducing likelihood of injury.

Fully-equipped cab design

Ergonomic cab design features a swivel-enabled operator seat with integrated joysticks. Large, easy-reach touch screens and keypads enable effortless access to machine settings, while the extra-large driller's window offers a full, unobstructed view of the drill table.

Designed with safety in mind

Designed with worldwide standards in mind, DR412i meets Mining Design Guidelines (MDG) for mobile and transportable equipment in mines, Earth Moving Equipment Safety Round Table (EMESRT) design philosophies and CE conformity marking.

Compressor management

Advanced compressor management reduces system load by matching the air volume to the application to optimize efficiency and reduce fuel burn, minimizing your carbon footprint and extending engine and compressor life.
Automation
Improve efficiency, profiltability and operator safety
Software systems that help you monitor your machines, giving you a full overview of your fleet and enabling you to control and optimize your operations.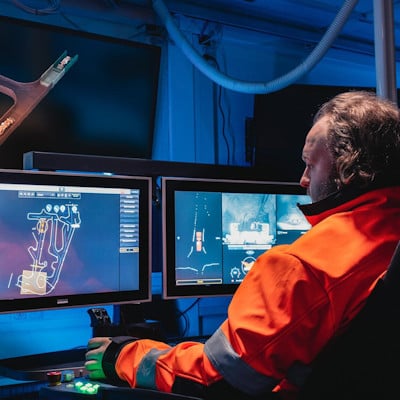 Can't find the answer to your questions?
Are you looking for a spare part or component?
Looking for technical specifications?