Rotary blasthole drill rigs
D25KX
Hole diameter

127.00 - 203.00 mm (5.00 - 8.00 in.)

Weight on bit

Up to 209 kN (47,000 lbf)

Single pass hole depth

Up to 8.66 m (28.50 ft)
Sandvik D25KX is a down-the-hole hammer drill, that includes a high-pressure air compressor. Ideal for contractors, due to its easy transportation, and a cost-effective option for large quarries and metals mines.
Advanced features

Instant, centralized access to critical information on machine performance and health, improves operator connectivity and productivity by putting critical information at the operators' fingertips.

Easy maintenance decks

Sandvik D25KX open in-line engine design prioritizes easy maintenance and serviceability. Technicians can easily reach critical areas for inspection, repairs and routine servicing, leading to faster maintenance operations and minimal downtime.

Assistive operator features and cabin

Feature Body: Intuitive integrated electrohydraulic controls streamline use for operators. The cabin features a larger operator's window, providing improved visibility of the surrounding environment. Additional safety features include ISO symbol decals on all cab controls, standard LED exterior lights and dual-channel emergency stops.
Product specifications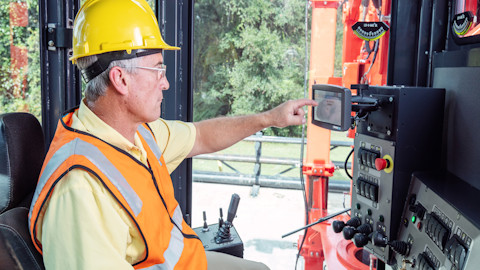 Learn more about D25KX features

Optimized pipe handling and tram speeds

By improving drill pipe handling and tram speeds, overall cycle times are significantly reduced. You can drill more holes in a given timeframe, boosting your operation's productivity levels.

Smooth navigation

Sandvik D25KX is designed with a robust undercarriage, durable frames and heavy-duty pull-down chains - allowing increased mobility for easy navigation over rough terrain.

Long-lasting down-the-hole drilling

The integrated engine and compressor system enables efficient hole flushing and delivers optimal down-the-hole drilling power. Operating at lower speeds extends the rig's longevity and enhances performance. Advanced features like load sensing and fan speed control help sustain your drilling operation's output and equipment life.

Environmentally compliant drilling

Available with a tier 4 engine, the compact drilling platform ensures compliance with emissions requirements. Sandvik D25KX helps you achieve a balance between powerful drilling capabilities and environmental sustainability.
Automation
Improve efficiency, profiltability and operator safety
Software systems that help you monitor your machines, giving you a full overview of your fleet and enabling you to control and optimize your operations.