Rotary blasthole drill rigs
D45KS
Hole diameter

165.00 - 222.00 mm (6.49 - 8.74 in.)

Weight on bit

Up to 244 kN (55,000 lbf)

Single pass hole depth

Up to 8.70 m (28.54 ft)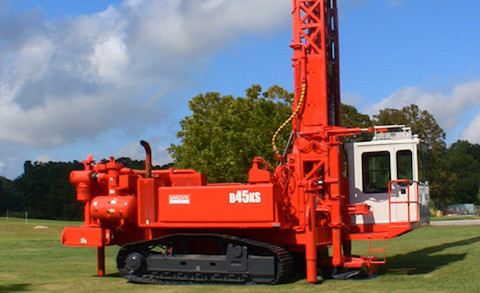 Sandvik D45KS drills holes down to a maximum depth of 63 meters (206.69 ft) and is designed for coal, gold and iron ore mining. It prioritizes easy maintenance and repairs for applications where reliability is a necessity.
High pressure down-the-hole drilling

Sandvik D45KS comes with a high pressure air compressor for down-the-hole (DTH) drilling in gold mining or quarrying. The drill performs reliably across most DTH applications.

Easy maintenance and serviceability

The open in-line engine design makes for easy maintenance and serviceability, while the self-lubricating hydraulic system ensures the rig can work under extreme operating conditions for longer shifts.

Stable design built to last

The proven design, rigid lattice-style mast, heavy-duty pulldown chains and durable power groups extend the rig's longevity and your drilling operation's success.
Product specifications
Learn more about D45KS features

Increased productivity

Achieve shorter cycle times and raise productivity with the drill rig's effective pipe handling capabilities and increased cabin visibility.
Automation
Improve efficiency, profiltability and operator safety
Software systems that help you monitor your machines, giving you a full overview of your fleet and enabling you to control and optimize your operations.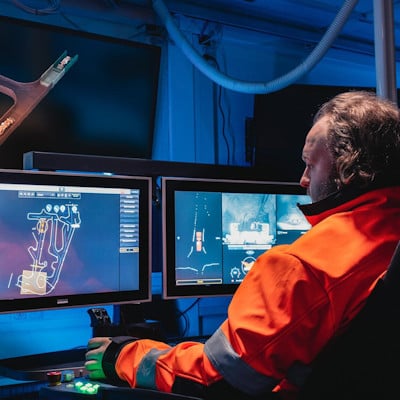 Can't find the answer to your questions?
Are you looking for a spare part or component?
Looking for technical specifications?