Commando™ DC130R
i

Surface top hammer drill rig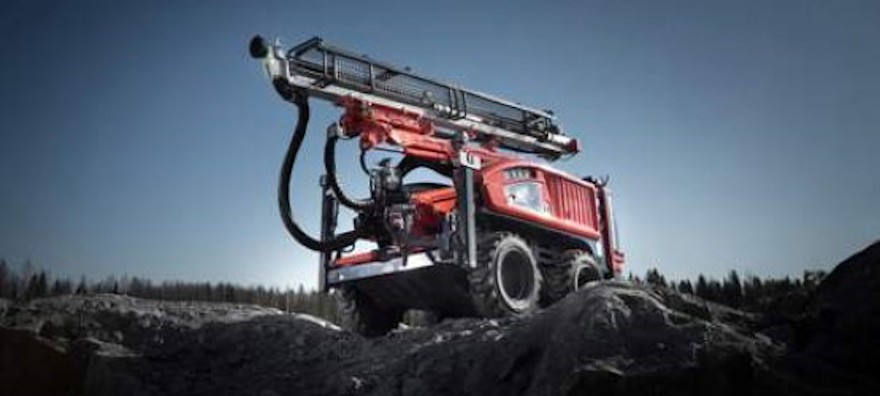 Commando™ DC130Ri is rubber tired compact size top hammer drill rig which includes a large number of upgraded features that guarantee a versatile, highly productive machine combined with intelligence and top-rated mobility. The fully remote-controlled, hydraulic and self-propelled drilling unit, with 4-wheel carrier, is designed for drilling 22-45 mm holes.
Need to know more?
Tougher than ever, with high performance and versatility
Modular design and practical layout of components, an efficient RD106 rock drill and a new intelligent control system with large on-board touch screen are the core features of the new machine. Performance is further enhanced with the machine's large drilling coverage area, and the functionality to have roll-over for the feed, change drill steels on the rock drill, and the ability to adjust the drill rig to challenging environmental conditions. All this ensures that Commando™ DC130Ri is a versatile drill rig that is adaptable to changing job sites and different drilling applications. These include road construction, demolition works, secondary breaking, foundation drilling, trenching, shaft sinking as well as dimensional stone quarrying.
Intelligent compact class drill rig
The new intelligent control system of the Commando™ DC130Ri provides modern machine control features that until now have been found only on larger drill rigs. Intelligent engine control provides operating cost savings through lower fuel consumption by optimizing the engine power based on actual requirements. The advanced control guarantees smooth drilling. Performance is further enhanced by being able to increase percussion pressure while drilling without sacrificing rock tool life.
Advantages
New intelligent control system and efficient RD106 rock drill for high performance rates
Mobile and well balanced with high-torque tramming motors, skid steering and optimized center of gravity
Compact-size and light-weight for easy transportation
Low noise and dust - perfect for urban areas
New modular design and component layout guarantee easy maintenance
Technical data
Recommended hole diameter
22 - 45 mm (⅞ - 1 ¾ in.)
Drill rod / tube diameter
19, 22 or 25 mm (¾, ⅞ or 1 in.)
Hydraulic rock drill
RD106, 5.5 kW (7.4 hp)
Engine type
Caterpillar C2.2 Tier 3
Engine output power
36.3 kW (2 800 rpm)
Flushing air capacity
1.2 m³/min, up to 8 bar
Transport Length
5.14 m (16.1 ft)
Transport Width
1.85 m (6.1 ft)
Transport Height
2.54 m (8.4 ft)
Weight
3,250 kg (7,165 lb)