Services
Sandvik Rental services & Used equipment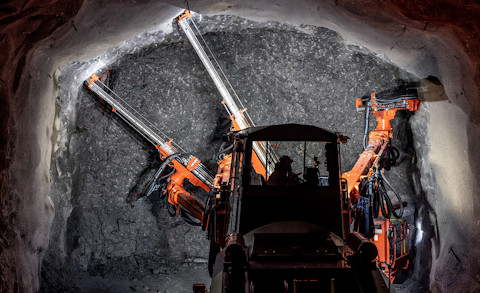 Sometimes renting or buying a used machine is the right choice. Sandvik Rental & Used offer flexible and economical solutions to meet your requirements. Contact us today to find out more about what we can offer.
Sandvik Rental services

Take advantage of flexible rental options that range from 1 to 36 months, all without the need for a long-term commitment
Quick access to our state-of-the-art equipment, featuring the latest technology and functionality
Our flexible rental solutions cover a range of equipment for various applications, including underground drilling, surface drilling, and load and haul, providing versatile options catered to your needs
Our rental fleet is maintained to the highest OEM standards, ensuring an optimal and safe performance that you can rely on.
With our global network, local support and skilled technicians, we provide a convenient package including equipment, service, and maintenance to ensure maximum productivity.

Used equipment

Reap the benefits of ownership at a lower cost than a new unit with Sandvik Used Equipment.
Our pre-owned units have a history of proven reliability but are more cost-effective than investing in a new unit. You can expect Sandvik used equipment to work as dependably as a new unit and deliver the productivity and efficiency you need
Sandvik Used Equipment includes maintenance records and repair history, so you can enjoy peace of mind.
We offer used equipment in a variety of underground and surface models and with a wide range of ages and operational hours, so you can find a unit to fit your budget.
When buying used equipment is the right choice for your operation, we can help you find the ideal unit for your production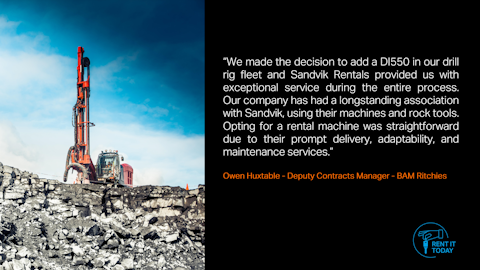 Customer story
Efficient Rental Collaboration
Facing the challenge of acquiring expensive mining equipment for two short-term subway tunnel and station projects in Stockholm, Sweden, the Italian construction company Itinera found a solution with Sandvik's rental offering.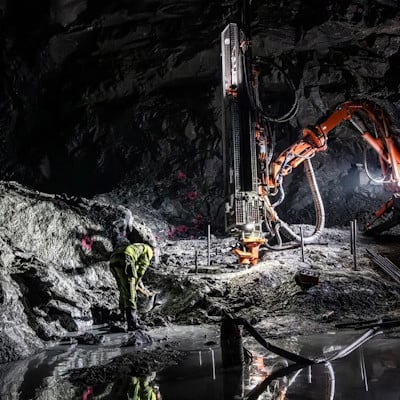 Equipment Rental & Used
Sandvik Rental services & Used equipment marketplace
Follow this link to explore our rental fleet or to visit our used equipment hub and check our current availability.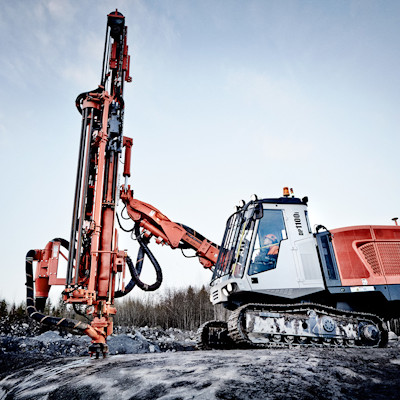 Need some help?
Talk to our experts about how we can help you today