Surface top hammer drill rigs
Ranger™ DX910i
Hole diameter

89.0 - 140.0 mm (3.5 - 5.5 in.)

Rock drill/DTH hammer

27 - 30 kW

Flushing air capacity

9.5 m³/min up to 10 bar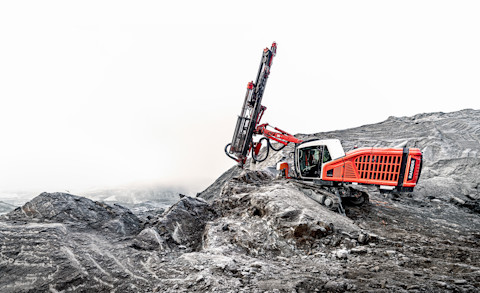 Ranger™ DX910i is the flagship model of Ranger™ DXi family. Equipped with Sandvik intelligence features, this powerful drill rig has an optimized drilling system with a drilling coverage of 290°.
290° Revolving upper structure

Ranger™ DX910i revolving upper structure allows for a 290° reach and 55 m² drilling coverage, saving time by minimizing the need to reposition your rig.

Spacious iCab cabin

Operators experience an extremely low noise level of 73.5dB in the rig's comfortable iCab cabin.

Range of rock drills

Benefit from the versatility provided by Ranger™ DX910i's expanded rock drill selection (27 - 30kW). Leverage the drill rig across a number of applications thanks to the available rock drill options, including a new long-piston RD930C rock drill designed for efficient drilling of larger hole sizes.
Product specifications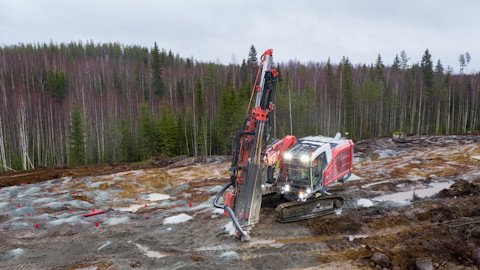 Learn more about Ranger™ DX910i features

Higher penetration rates

With a unique curved thread, Sandvik CT55 and CT67 rock tools offer up to 20% higher penetration rates.

Advanced options

Leverage advanced intelligent options, such as iTorque control system, hole-to-hole navigation, one-hole automation and TIM3D.

New level of drilling productivity

Monitor fleet performance, machine health and utilization with My Sandvik digital fleet performance monitoring and optimizing systems (My Sandvik Productivity or My Sandvik Onsite), boosting your drilling productivity.
Can't find the answer to your questions?
Are you looking for a spare part or component?
Looking for technical specifications?