Top hammer rock drills
RD1635CF
Hole size

89 - 152 mm

Percussion power

35 kW

Percussion rate

45 Hz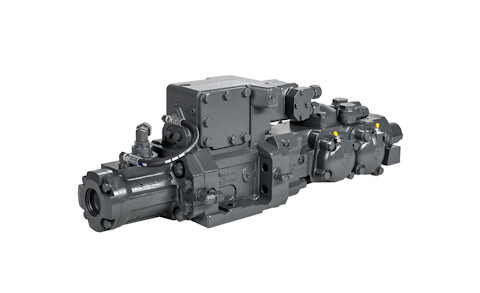 Sandvik RD1635CF is an adaptable high-frequency hydraulic rock drill, designed for a range of applications including surface longhole drilling of 89-152 mm (3.5-6 in.) holes.
Heavy-duty design

Sandvik RD1635CF's heavy-duty design can withstand harsh conditions over extended periods, preventing accidents that could harm operators. It delivers higher power and torque without compromising structural integrity.

Optional power extractor

An optional power extractor facilitates quicker drill rod extraction from the hole, minimizing downtime, increasing productivity and saving valuable time during the drilling process.

Circulating Shank Lubrication

The Circulating Shank Lubrication (CSL) reduces shank lubrication oil consumption up to 70%, being the environmental choice for your drilling device.
Product specifications
Learn more about RD1635CF features

Controlled contact for better stabilization

Sandvik RD1635CF is equipped with a stabilizer to secure optimal drilling performance and maximize service life. The stabilizer minimizes vibrations and excessive wear on the bit by controlling contact between the drill bit and rock surface,
Can't find the answer to your questions?
Are you looking for a spare part or component?
Looking for technical specifications?