Top hammer rock drills
HL1560ST
Hole size

89 - 127 mm

Percussion power

33 kW

Percussion rate

40 Hz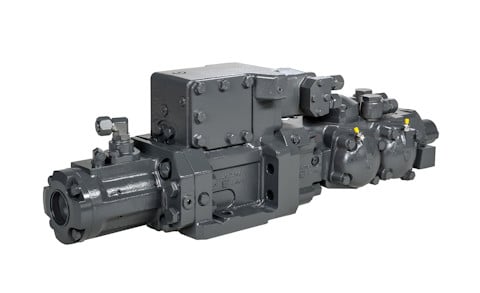 Sandvik HL1560ST is a hydraulic top hammer rock drill designed for large-diameter longhole drilling in DL411 and DL421 underground longhole drills. Its simple yet robust construction reduces wear while optimizing drilling performance.
Heavy-duty rock drill

The strong modular construction has only two moving parts: the piston and distributor sleeve. The drill body is made of three modules joined by short side bolts, which keeps the number of joint faces and contact surfaces low, increasing drill lifetime and quality.

Manual or automatic join opening

Utilize the optional power extractor to be able to automatically or manually open rock tool joints when using one-hole or fan automation.

Meet rotation requirements easily

Includes two rotation motor variants to meet torque and RPM requirements for rotation in the application range of HL1560ST.
Product specifications
Learn more about HL1560ST features

Enhanced longevity and productivity

Fitted with a stabilizer, HL1560ST ensures good rock/bit contact, resulting in higher penetration, straighter, higher-quality holes and longer rock tool service life.
Can't find the answer to your questions?
Are you looking for a spare part or component?
Looking for technical specifications?