Top hammer rock drills
RD927
Hole size

89 - 140 mm

Percussion power

27 kW

Percussion rate

56 Hz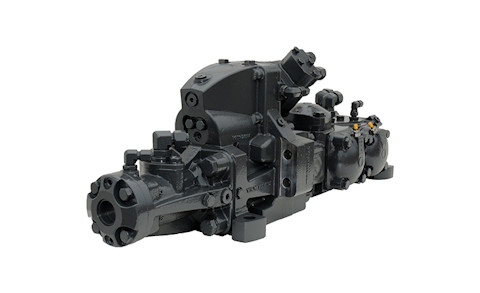 Sandvik RD927 is a hydraulic top hammer drill designed for surface top hammer rigs with a durable design that minimizes service time. It drills holes up to 36 meters deep and is part of the RD900 series, currently sold with Ranger DX800i and Ranger DX900i.
Modular rock drill family

The drill has only two moving parts thanks to its modular design, maximizing the drill's durability and reliability while minimizing service time.

Higher penetration with effective stabilization

The drill's stabilizer increases the penetration rate and extends the rock tools' service life by ensuring quality bit-to-rock contact and energy transfer.

Heavy-duty rock drill

Able to drill holes 89 - 140 mm in diameter with T51 MF-rods and GT60 mm rods, RD927 is specially designed for large-diameter longhole drilling. Its heavy-duty construction means it can perform under demanding conditions.
Product specifications
Learn more about RD927 features

Circular Shank Lubrication

The optional Circular Shank Lubrication system decreases shank lubrication oil usage by up to 300g per hour.

Rotation motor variants

Three rotation motor variants are available for RD927, meeting the RPM and rotation torque requirements for every application the drill performs.

One-hole automation

The power extractor option provides the capability to open rock tool joints manually or automatically when utilizing one-hole automation.
Can't find the answer to your questions?
Are you looking for a spare part or component?
Looking for technical specifications?