Top hammer rock drills
HL1560T
Hole size

89 - 152 mm

Percussion power

33 kW

Percussion rate

40 Hz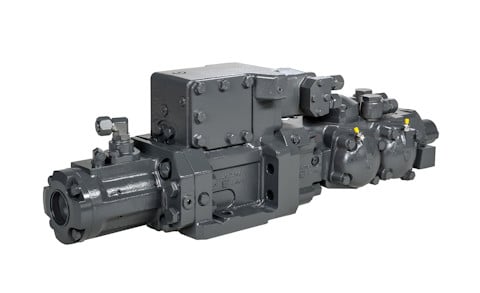 Standard on Pantera Surface top hammer drills, HL1560T is a hydraulic rock drill designed for surface longhole drilling of 89-152 mm diameter holes. Independent rotation and separate flushing provide extra durability.
Next-level reliability

The drill rig can rotate the drill bit continuously and independently from other functions while other operations are paused or adjusted, reducing localized wear, increasing control and expanding the bit's lifespan. Separate flushing results in efficient debris removal, adding to drilling efficiency.

Optional power extractor

The tube and rod power extractor enables the piston to strike the shank during pullback, transmitting percussive stress waves to the drill rods. This leads to efficient energy transfer, increased drilling speed and more force to utilize in challenging geological conditions.

Range of module offerings

Protected by several patents, HL1560T offers several rock drill versions thanks to its optional modules and innovative design. These offerings include T51 rods, GT60 rods, a flushing device for tube drilling and alternative motor displacements.
Product specifications
Learn more about HL1560T features

Hydraulic actuator maximizes stability

Equipped with a hydraulic actuator, Sandvik HL1560T effectively controls the contact between the drill bit and rock, resulting in optimal drilling performance and reduced wear.
Can't find the answer to your questions?
Are you looking for a spare part or component?
Looking for technical specifications?