Top hammer rock drills
HL300
Hole size

32 - 38 mm

Percussion power

8 kW

Percussion rate

50 Hz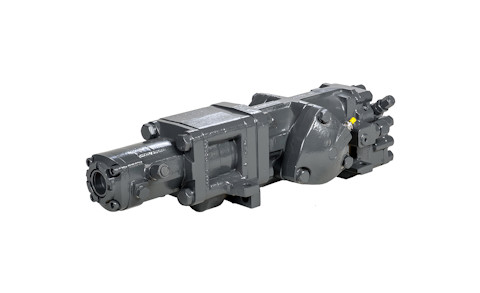 Sandvik HL300 is a hydraulic percussive rock drill designed for long-hole production drilling on surface and rock bolting in underground hard rock mines. The drill's versatility makes it suited to light tunneling rigs too.
Low profile height

With its independent reversible rotation capability, separate lateral flushing head and low profile height, Sandvik HL300 is useful for various drilling applications.

Array of options

HL300 can tackle various drilling tasks with ease, making it a reliable choice for a range of drilling operations, including surface operations, hard rock bolting in underground hard rock mines and light tunneling rigs.

Proven Sandvik technology

Sandvik leverages in-depth research, engineering expertise and a world-class testing environment to develop reliable rock drills based on proven technology.
Product specifications
Learn more about HL300 features

Eco-conscious lubrication for sustainable drilling practices

In line with environmental concerns, Sandvik HL300 can use biodegradable oils in hydraulic and shank lubrication, promoting responsible drilling.
Can't find the answer to your questions?
Are you looking for a spare part or component?
Looking for technical specifications?