Top hammer rock drills
HL820ST
Hole size

54 - 89 mm

Percussion power

21 kW

Percussion rate

42 - 53 Hz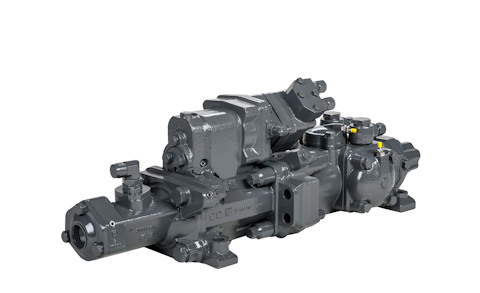 Designed for DL311 and DL321 underground longhole drills, Sandvik HL820ST hydraulic top hammer rock drill can drill holes ranging between 54-89 mm in diameter and 38 m in depth.
Robust rock drill

The main body modules are connected by four side bolts, minimizing the number of joint faces and large contact surfaces. Its simple percussion module has only two moving parts: the piston, distributor sleeve and moving parts are never in contact with the drill body modules.

Two rotation motor variants

To meet the torque and RPM requirements of different hole diameters and rock formations, the rotation motor comes in two types.

Patented power extractor (option)

The drill offers the optional power extractor for manual or automatic opening of rock tool joints when using one-hole or fan automation.
Product specifications
Learn more about HL820ST features

Adjusts to various drilling conditions

The drill stabilizer adjusts percussion power to match variations in rock conditions, ensuring reliable rock-to-bit contact, high penetration rates, energy transfer and an extended tool lifespan.
Can't find the answer to your questions?
Are you looking for a spare part or component?
Looking for technical specifications?