Automation
Automation Learning Solutions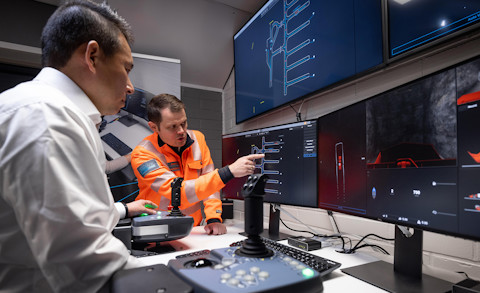 Sandvik Automation Learning Solutions is a complete training package which covers all aspects of AutoMine® remote and autonomous operations. It is designed to set mines up for success. The program delivers high-quality training anywhere in the world, with both virtual and in-person teaching methods available.
AutoMine® training simulator

AutoMine® simulator enables mining personnel to practice in a realistic setting, saving money and production time while allowing operators to run AutoMine® for loaders and trucks without tying up machines or production. It uses exactly the same controls and software as the AutoMine® system and comes in portable trolley cases or a full-sized station version (with operator chair).

E-learning

Sandvik Automation E-learning program covers all aspects of AutoMine® for every skill level. It enables personnel to learn at their own pace, any time and anywhere.

Comprehensive classroom training

Classroom training provides hands-on experience for AutoMine® solutions. Tailored packages are available, from foundational e-learning and classroom training to on-site training programs. Training is provided at our state-of-the-art Sandvik Test Mine in Tampere, Finland—or at your own site.

AutoMine® Virtual Reality training

Create an effective and immersive way to learn in an interactive 3D environment with AutoMine® Virtual Reality training. Users can experience and master the complete process of the AutoMine® system start-up procedure without the need for machine or production area allocations. It is a safe, repeatable and cost-effective way to teach complex processes to personnel. The training is available for Loading and Hauling, and Surface Drilling equipment.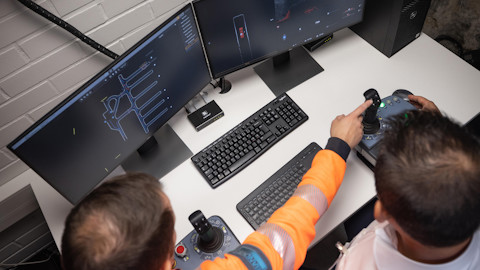 Can't find the answer to your questions?
Are you looking for a spare part or component?
Looking for technical specifications?