In-the-hole longhole drill rigs
Reaming equipment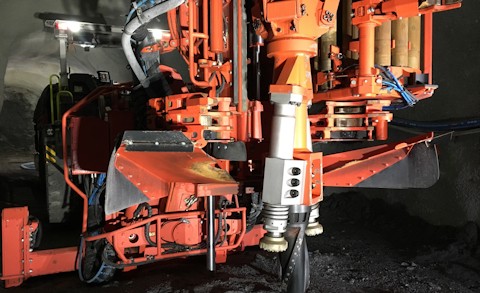 Sandvik V-30 pushing and pulling reaming packages are designed to be fitted on Sandvik ITH drills DU311-TV, DU311-TVK, DU311, DU411 and DU412i. The V-30 slot raising method uses two ITH hammers mounted on a rigid reaming head body.
Lower risk of failure

Compared to drilled and blasted slot raises, V-30 slot raising has a lower risk of failure, leading to higher productivity.

Fast primary slot development

In comparison to other methods, primary slots can be developed quickly, saving time.

Drill versatility

The same ITH longhole drill can be used for production and service hole drilling, meaning less equipment is needed overall.
Can't find the answer to your questions?
Are you looking for a spare part or component?
Looking for technical specifications?