In-the-hole longhole drill rigs
KA-series Air Compressors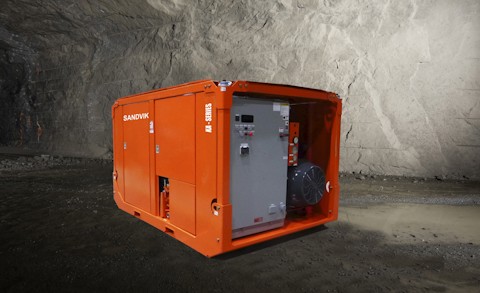 Sandvik KA-series Air Compressors provide a cost-effective alternative to expensive mine air supply infrastructure. These screw-type, electrically powered compressors are designed to supply air for 3 - 8 inch in-the-hole (ITH) hammers and V-30 boring heads and offer single or two-stage solutions.
Zero emissions

Air supply is completely emission-free, reducing your mine's overall emissions and ventilation costs while helping create a safer, healthier working environment.

Designed for extreme conditions

KA-series Air Compressors are designed for heavy-duty use and can withstand being dragged, lifted or slung in any orientation. This equipment is configured to meet the most extreme requirements in underground mining, including ambient temperature.

Single or two-stage compression

The single-stage compressors (KA411, KA611 and KA811) compress atmospheric air to 7 bar, typically used for feeding air boosters that supply ITH drills. The two-stage compressors (KA421, KA621 and KA821) compress atmospheric air to 24 bar, serving as both a compressor and booster, directly supplying air to ITH drills without the need for a booster.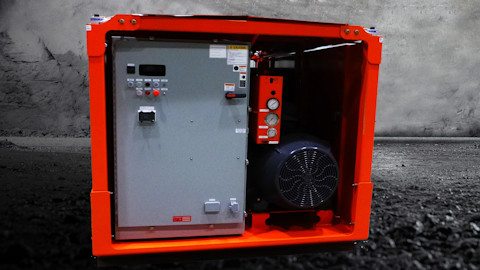 Learn more about KA-series Air Compressors features

Easy monitoring

Using electronic controls, the drill operator can control the air compressor and monitor operational data from the onboard control panel or at the ITH drill user interface.
Can't find the answer to your questions?
Are you looking for a spare part or component?
Looking for technical specifications?