Top hammer longhole drill rigs
DL421
Boom coverage

3 m

Hole length

Up to 54 m

Tramming type and distance

Hydrodynamic transmission (diesel) B4.5 (110 kW, Stage IIIA)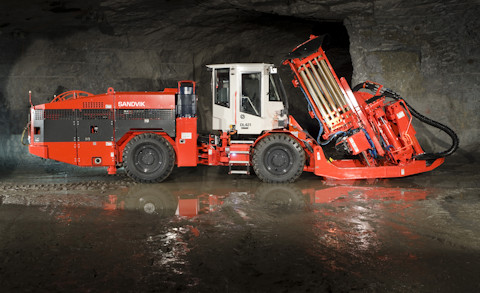 Sandvik DL421 is a versatile longhole drill rig engineered for large-scale production drilling in underground mines. It is designed for vertical and inclined plane rings and fans, as well as parallel long production holes and long single holes.
360° drilling module rotation

With 360° boom rotation and wide tilt angle, DL421 offers good usability in a wide variety of drilling applications.

Drilling accuracy

Instrumentation and automation provide accurate drilling data for maximum accuracy and performance.

Safe working environment

The carrier is designed for good visibility and stability, ensuring safe tramming in mine drifts. The FOPS/ROPS cabin, or FOPS canopy (option), protects the operator from hazards.

Readiness for AutoMine® Single Drill level

AutoMine® Single Drill level is a tele-remote system enabling an operator to remotely control a single drill, in drilling and ring to ring tramming.
Product specifications
Learn more about DL421 features

Proven CAN

control system

This control system allows set-ups for any rock conditions in up-and-down-hole drilling. It offers a user-friendly operating interface and continuous data collection for productivity improvement, ensuring accuracy and speed in feed and rotation control.

Interactive fault-finding system

The fault-finding system reduces downtime, which increases productivity and efficiency.
Automation
Improve efficiency, profiltability and operator safety
Software systems that help you monitor your machines, giving you a full overview of your fleet and enabling you to control and optimize your operations.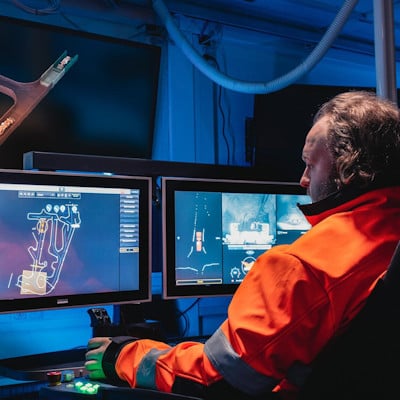 Can't find the answer to your questions?
Are you looking for a spare part or component?
Looking for technical specifications?