Top hammer longhole drill rigs
DL2720
Boom coverage

2 m

Hole length

Up to 38 m

Tramming type and distance

Hydrostatic transmission (diesel) TCD3.6 L4EDG (74 kW China IV)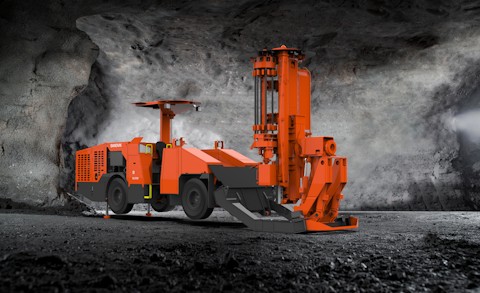 DL2720 is a compact and fully-mechanized longhole drill with an electro-hydraulic top hammer designed for underground mining in 3.4 x 3.2 meter (H x W) or larger production drifts. It is capable of drilling vertical and inclined fans and single or double longholes up to 38 meters in length.
Agile drill

This drill rig is equipped with a compact carrier improving mobility. It offers fast and safe tramming and cornering in small drifts.

Robust design for consistent performance

The robust design and proven components of DL2720 ensure low operating costs and consistent performance, which increases productivity.

Safer operating conditions

The drill ensures ground floor accessibility of most of the daily service and maintenance points. Sandvik DL2720 has an operator's canopy and maintenance interface designed for safe operation.
Product specifications
Learn more about DL2720 features

Components modularity

The high components modularity through the 2700 range ensures optimized parts logistics. This also increases productivity by enabling the machine to be returned to use as quickly as possible after servicing.

360° drilling module rotation

Combined with wide boom swing and tilt angles, the 360° drilling module rotation makes this longhole drill rig suitable for most mining methods and various service support applications.
Can't find the answer to your questions?
Are you looking for a spare part or component?
Looking for technical specifications?