Top hammer longhole drill rigs
DL311
Boom coverage

2 m

Hole length

Up to 38 m

Tramming type and distance

Hydrostatic transmission (diesel) TCD2012 (74 kW Tier 3)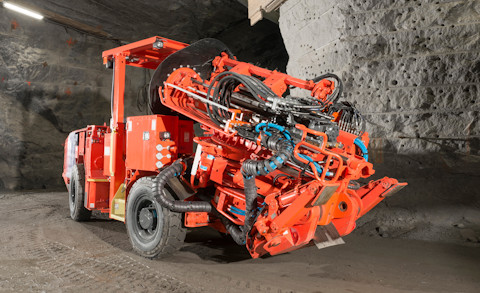 Sandvik DL311 is a longhole drill rig engineered for small and medium-scale production drilling in underground mines. This versatile rig is designed for vertical and inclined plane rings and fans, as well as parallel long production holes and long single holes.
Heavy-duty drilling module

The drilling module's operating length is minimized to support drilling in small drifts. It offers fast and accurate rod handling.

High drilling capacity

HL820ST hydraulic rock drill provides performance, reliability and low operating cost through its simple and robust design.

Safe remote operations

DL311 has a remote control panel with a cable length of 20 m to ensure safety and ease of use in longhole drilling operations.
Product specifications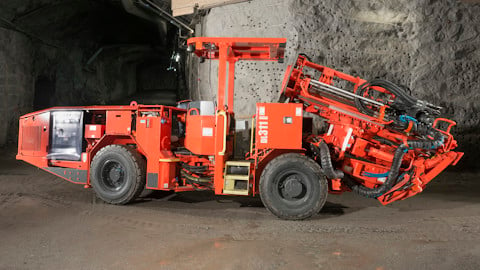 Learn more about DL311 features

Excellent mobility and stability

DL311 offers stability, enabling fast tramming even in challenging roadway conditions.

Boom with 360° rotation

The ZR20 telescopic boom has a 360° drilling module rotation and a wide swing, tilt angle and extension, allowing for accurate drilling in most mining methods and various service support applications.

CANbus drilling control system

Achieve maximum productivity and good drilling accuracy with this drill rig's user-friendly operating interface. The rig offers good drilling control and performance even in soft and fractured rock.
Can't find the answer to your questions?
Are you looking for a spare part or component?
Looking for technical specifications?