Low-Profile loaders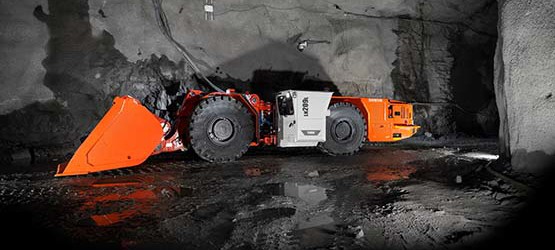 Sandvik low profile products are uniquely designed for underground mining operations with limited heights, such as low clearance mines and pillar mining. In a business where productivity improvements can be measured in seconds, our underground loaders and trucks can make a significant difference to the costs per tonne.
Need to know more?
As low profile mining applications present unique challenges, Sandvik low profile loaders respond with unique design. Our compact loaders offer payload capacities from 5.5 - 9.6 metric tons, and canopy heights as low as 1.6 m.
Powerful diesel engines, high breakout forces and fast bucket filling maximize output. Our low profile loaders have been engineered for long-life durability, simplified maintenance and service, and reduced operating costs. These loaders are valuable production tools in your quest to increase safety, reliability and productivity, and cut costs in low profile operation.