DL2720 Longhole drill rig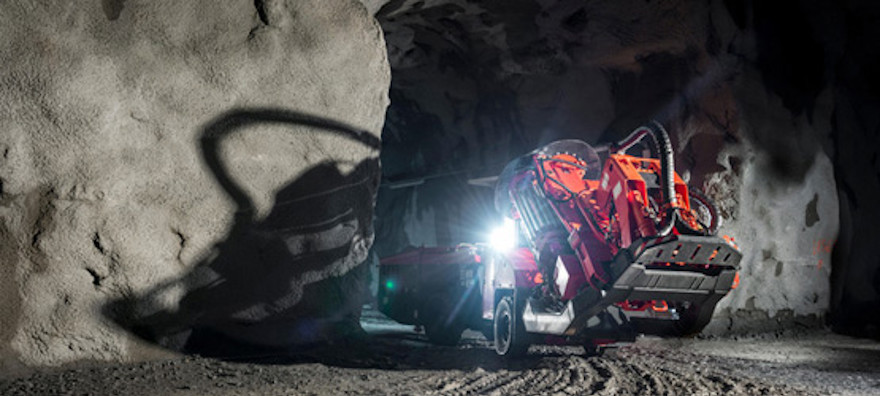 This top hammer longhole drill is fully mechanized and compact with an electro-hydraulic top hammer designed for underground mining in 3.2 x 3.2 meter or larger production drifts.
Need to know more?
It is capable of drilling vertical and inclined fans and single or parallel diameter 64 – 89 mm longholes up to 38 meters in length, using T38, T45 and T51 MF-rods or Ø65 mm tube rods.
Advantages
- Robust design and proven components ensure low operating costs
- Equipped with the HL820ST hydraulic rock drill for large drilling capacity and high drilling performance
- Longhole drilling module with carousel equipped with a strong anchoring system and feed instrumentation for precise positioning and excellent hole accuracy
- The carrier is designed for good visibility, mobility and stability, ensuring fast and safe tramming in narrow mine drifts
- Intelligent drilling control system for high productivity
- This version allows safe operations under protected FOPS canopy