Rock support drill rigs
DS311
Bolting coverage

6.3 x 2.1 m (optimum)

Hole size

33 - 43 mm

Tramming type and distance

Hydrostatic transmission - Diesel engine - TCD2012 (74 kW, Tier 3, Stage IIIA, Canmet, China 2)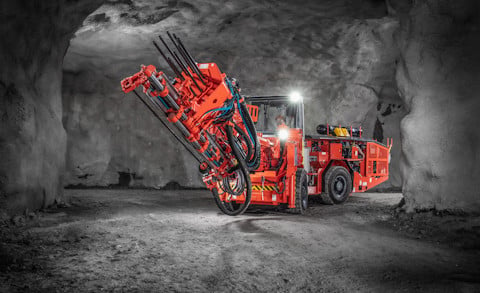 Equipped with Sandvik Bolting Head (SBH) and high-frequency RD314 drifter, Sandvik DS311 is a highly versatile and compact rock bolter designed for rock reinforcement in underground mines with small and medium cross-sections.
Compact rock bolter

The compact carrier allows for tramming in small tunnels. This rig has optimized stability and maneuverability for safe tramming.

Highly versatile drill

DS311 bolter comes in three versions: DS311 (diesel tramming and electric drilling), DS311D (diesel engine for tramming and drilling for areas without electrical power) and DS311DE (diesel tramming and electric or diesel drilling).

Simple and reliable technology

Engineered with modern, simple and reliable technologies, Sandvik DS311 ensures maximum safety and consistency in the bolting process.
Product specifications
Learn more about DS311 features

Quality and safety in mind

Mechanization of the bolting process leads to efficient rock bolting and durable rock bolt integrity.

Easy maintenance

Spare part commonality across the 300 product family, the robust design and simple yet reliable technologies of DS311 ensure easier parts logistics, troubleshooting, fault finding and maintenance.
Can't find the answer to your questions?
Are you looking for a spare part or component?
Looking for technical specifications?