Underground loaders and trucks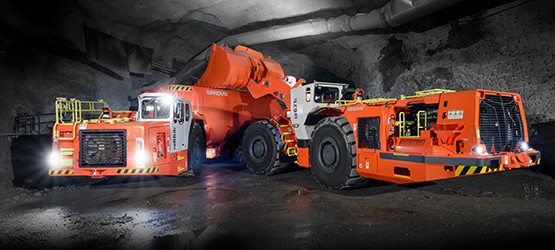 Sandvik underground mining loaders and trucks are engineered for safety, productivity and reliability in the toughest applications. Rugged, compact and powerful, this equipment offers impressive capacity for their size, and a low cost per tonne. ​Additionally our intelligent products offer a wide range of smart solutions for digitalization and connectivity.
Need to know more?
Underground mining loaders: taking the strain
Sandvik LHDs (Load, Haul and Dump) handle the toughest of underground applications. These mining loaders are highly manoeuvrable and give exceptional productivity. Standard features include, for example, FEA-optimized frames, powerful fuel-efficient engines, high breakout forces and ergonomic controls. Diesel and electric versions feature payload capacities from 3 to 25 metric tons.