DT912D Tunneling jumbo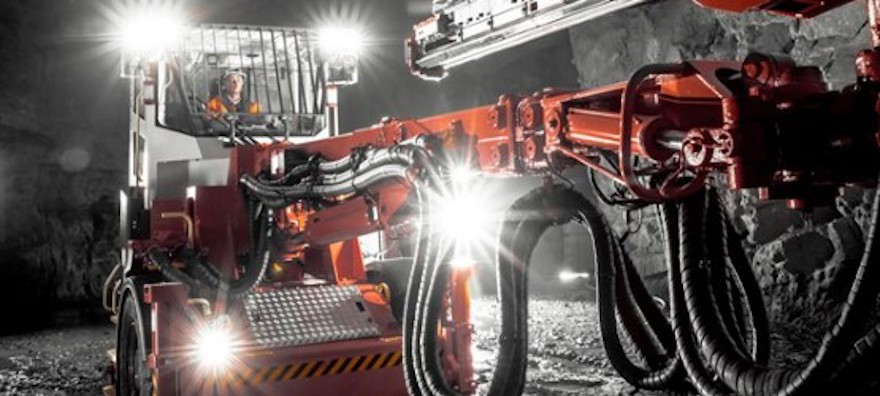 Sandvik DT912D is a self-contained, air-mist flushing, diesel-hydraulic high reach single boom jumbo, offering high quality drilling. It's designed for fast and accurate drifting and production drilling of 12 to 125 m² cross sections, and the 24 ton jumbo combines Sandvik's own technology, creativity and expertise with the vast experience gained over the decades in the field. Sandvik DT912D is an optimal machine for multifaceted operations, especially in limestone applications.
Need to know more?
Sandvik DT912D features a 25 kW high frequency RD525 rock drill for superior drilling performance with long lifetime, as well as a Tier 4 Final engine with 205 kW. The machine is highly productive with low fuel consumption, enabling optimal return on investment. In addition, the intelligent control system will bring high quality and increased efficiency in both tunneling and underground mine production.
Advantages
Completely self-contained; efficient onboard compressor and extra-large water tank allow the DT912D to operate independently from the mine or tunnel infrastructure
Powerful Tier 4 Final engine offers productivity with low fuel consumption and cut-down emissions
New articulated carrier enables operation in tight tunnels and narrow corners
Brand new cabin design for improved ergonomics and maximized safety; noise levels under 73 dB at all times
New intelligent drilling control system with nine different hole type settings and three alternative control methods
New cabin lifting system for improved visibility and adaptivity*
Technical data
Tunnel size
14,000 - 10,000 mm (46 -33 ft)
Coverage area
12 - 125 m² (130 - 1,345 ft²)
Hole diameter
43 - 64 mm (1 ¾ - 2 ½ in.)
Hole length
up to 6,180 mm (20 ft 4 in.)
Rock drill
RD525, 25 kW (33.5 hp)
Control system
SICA (Sandvik Intelligent Control System Architecture)
Boom
1 x SB150
Feed
1 x TF5i, 16 ft
Length
14,900 mm (48.9 ft) with 16 ft feed
Width
3,000 mm (9.8 ft) drilling
2,500 mm (8.2 ft) tramming
Height
3,590 mm (11.8 ft)
3,190 mm (10.5 ft) with cabin lifting system
Weight (depending on options)
24 000 kg 52 911 lbs