Tunneling jumbos
AT Pipe Umbrella Kit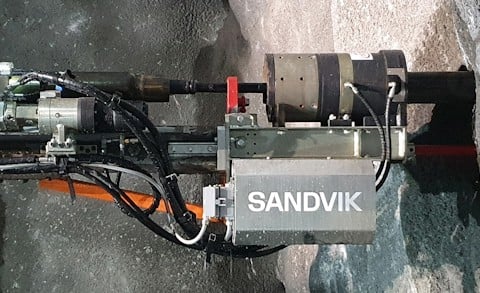 AT Pipe Umbrella System, developed by Sandvik company DSI Underground, is an optional kit for selected underground drills, including DT923i, DT1132i and DT1232i. Pipe umbrella systems are a pre-support measure used in weak ground conditions that install pipes into the ground to construct an umbrella or canopy, creating immediate reliable support and reducing the risk of hazards.
Protection umbrella

AT- Pipe Umbrella systems provide reliable support in tunnel drives, portals and re-excavation of collapsed sections. Pipes are installed into the ground before excavation to create a secure canopy, which is useful for both conventional and mechanized tunneling.

Safe operation

The efficient self-drilling installation process keeps workers away from the hazardous boom area, enhancing safety and efficiency during all installation steps.

Mechanized solution for pipe connection

This system removes the need for manual connection and disconnection of pipes. The squeezed connection eliminates any delays from jammed or damaged pipes. This squeezed connection technology requires less headroom compared to conventional installation.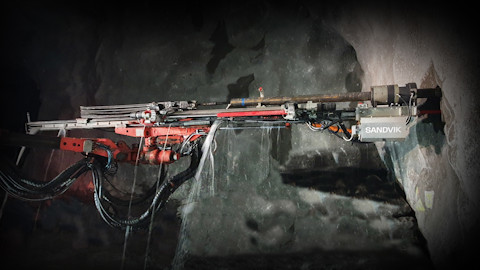 Learn more about AT Pipe Umbrella Kit features

Efficient self-drilling installation

The casing provides immediate support compared to other systems that require additional working steps.

Robust system

A solid system and high-strength pipe connection contribute to a fast and reliable installation. The hydraulically-driven squeezing unit is mounted on a console installed on the jumbo's drill feed, allowing the umbrella pipes to be connected quickly and securely.

Advanced technology

The groundbreaking squeezed connection technology is the result of cutting-edge design, leading to a safer, faster remote-controlled pipe connection process, improved load-bearing capacity and optimized quality and utilization rate.
Can't find the answer to your questions?
Are you looking for a spare part or component?
Looking for technical specifications?