Tunneling jumbos
DT923i
Coverage

125.00 m²

Hole length

Up to 5.88 m

Tramming type and distance

Hydrostatic transmission - Diesel engine - QSB4.5 (119 kW, Tier 3, Stage IIIA)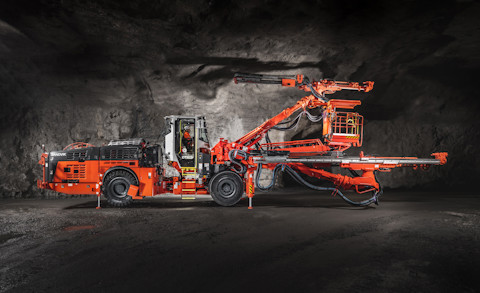 Sandvik DT923i is an automated tunneling i-series jumbo with two electro-hydraulic booms, equipped for fully-automated face drilling. It achieves high-performance and precise drilling through different automation levels.
SB110i instrumented boom

SB110i instrumented boom provides up to 62% more side coverage. Harness fully proportional boom control for swift manual boom handling, securing operational savings while tunneling.


Rod handling system

Sandvik SRH is an automatic rod-handling system designed for safe longhole drilling while tunneling. It uses GT38 MF extension rods with an optimal hole size of 64 mm. Applications include the drilling of injection and probe hole fans heading from the tunnel face forward.


Boom collision prevention 

The collision avoidance system enhances automatic boom movement reliability by detecting potential collisions with other booms or carriers. It prevents collisions while ensuring consistent production rates, due to dynamic route recalculations.

Product specifications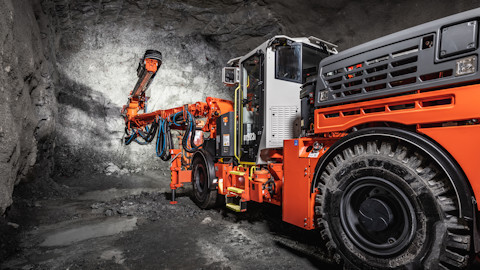 Learn more about DT923i features

AT-Pipe Umbrella Kit

Prioritize stability and safety in weak ground conditions with the optional AT-Pipe Umbrella system, providing reliable support before excavation

Ergonomic cabin

Give your operators a comfortable working environment and excellent visibility with the jumbo's large windows and glass doors. The cabin's optimized filtration systems also minimize dust.

Teleremote control

The optional teleremote control station enables safe drilling from a remote location. It also allows for the drilling of more holes during shift changes, blasting and ventilation times.

iSURE & GeoSURE

Optional iSURE® software utilizes the rig's data collection to optimize work cycles and improve the excavation process, while GeoSURE (option) provides valuable support for geological analysis. As a result, you can access all the data you need for optimized drill and blast operations.
Can't find the answer to your questions?
Are you looking for a spare part or component?
Looking for technical specifications?