Top hammer drill bits
Autobit
Bit diameter

89 and 102

Thread

ST58, ST68

PowerCarbide®

Yes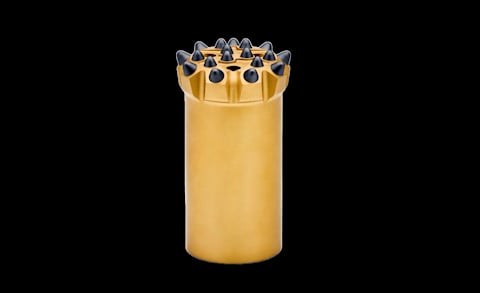 Sandvik Top Hammer Autobit is designed to enhance automated operations in longhole/production drilling. It has a long first grinding interval, more than twice that of standard bits, to last through an entire shift change.
Innovative design

Autobit comes with a new, innovative bit design, which combines a strong gauge row, fully ballistic button profile and carved-out front design.

Optimal productivity

The new bit design together with PowerCarbide® SH70 grade greatly increases productivity in automated longhole drilling operations. Your first grinding interval can be more than doubled, leading to extensively prolonged drilling in auto.

Cost-efficient technology

PowerCarbide® grades is wear resistant, which helps to extend the first grinding intervals. A longer bit life is more cost-effective, environmentally-friendly and means fewer changes, less manual handling and reduced risk of injury.
Product specifications
Learn more about Autobit features

Automated endurance

Autobit raises drilling potential and enables several more hours of drilling every day compared to standard products in automated conditions.

Doubled grinding interval

Autobit doubles the first grinding interval compared to standard bits and drills, making it 5-10% faster than a normal bit with ballistic buttons.
Can't find the answer to your questions?
Are you looking for a spare part or component?
Looking for technical specifications?