Top hammer drill bits
Sandvik top hammer drill bits offer extended wear life, higher penetration rates, straighter holes and longer bit life. Ranging from 28-152 mm in diameter, threaded button bits use a proprietary grade of cemented carbide throughout. Various button shapes (spherical, semi-ballistic, and conical) and skirt designs (regular or retrac) deliver optimal performance in different rock formations.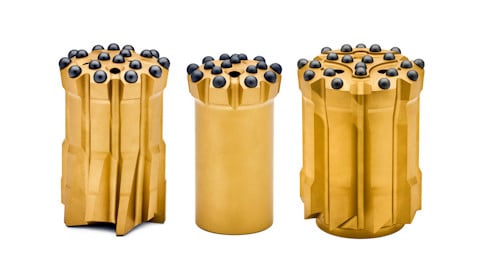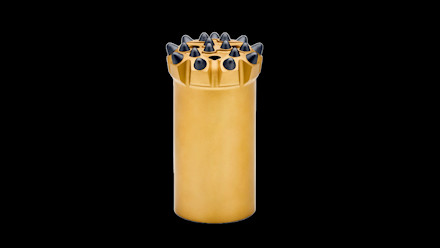 Sandvik Top Hammer Autobit is designed to enhance automated operations in longhole/production drilling. It has a long first grinding interval, more than twice that of standard bits, to last through an entire shift change.
Autobit
Heavy Duty Bits are a collection of top hammer drill bits for production drilling and quarrying. Longer grinding intervals and extended service life provide increased productivity and improved sustainability.
Heavy duty bits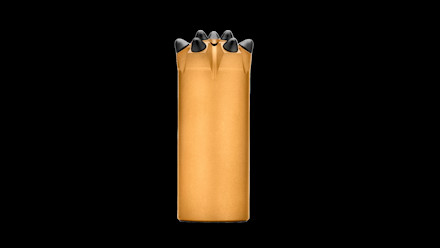 Speedy Bit is faster than any other drill bit in the industry, with a 10 - 30% improvement in drill speed. It saves up to one hour per day for each rig, while also delivering increased collaring accuracy and hole quality.
Speedy bit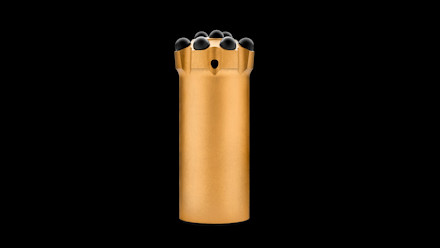 Sandvik Top Center Drill Bit has a revolutionary design and new carbide grades to provide up to 80% longer grinding intervals and 60% longer bit life compared to previous current designs.
Top center bit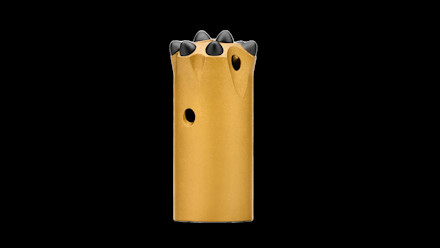 The new design of Top Hammer Tapered Bit is ideal for both mining and construction. It features an improved steel grade and perfect bit-rod connection. A great choice for sustainable operations, without having to lower your expectations of high quality and performance.
Tapered bits
Need some help?
Talk to our experts about how we can help you today