Services
Rock tools services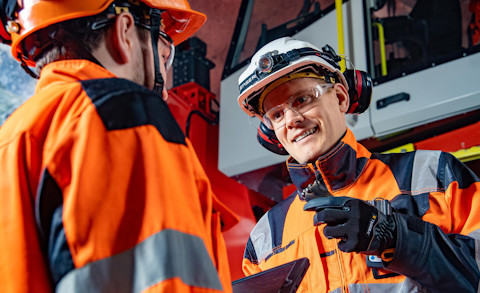 In addition to supplying your operation with the premium brand of rock tools, our range of added services and digital solutions support your drilling operations, everyday – all year round.
Learn more about rock tools services

In addition to this market-leading support we can also take full responsibility for the supply and life cycle management of your tools with our Rock Tools Contract Services.

Do you ever wish you could entrust the management of your drilling consumables to someone else? Think of Sandvik Rock Tools Services as your most experienced partner. We can take full life cycle responsibility for your rock tools – from forecasting, supply and on-site logistics, by providing product support and product refurbishment, to targeted training of your personnel and ultimately performance reporting and data analysis. We'll deal with the day-to-day management of your rock tools as well as work with you to drive continuous improvements on site. It's that all-in-one package you've been waiting for.

Product Servicing
Consignment Stock
Managed Supply
Performance based
Need some help?
Talk to our experts about how we can help you today