LT90 rock tools
LT90 Rock Tools
Compatible with

Sandvik Pantera™ DP1600i drill rig and RD1840C rock drill

Hole diameter

140 - 178 mm

Consists of

Drill bit, MF tube rod and shank adapter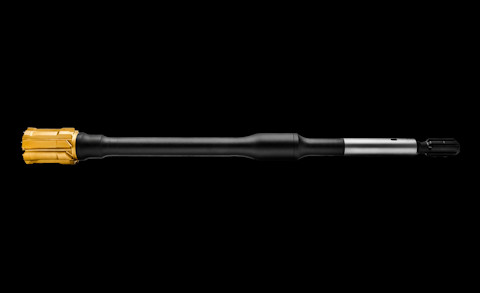 LT90 rock tools form part of the Top Hammer XL system. These tools offer seamless integration and enhanced performance, delivering effective drilling for blast holes ranging from 140 to 178 mm (5.5 to 7 in.).
Optimized design

Sandvik's classic and patented retrac design forms the base for the LT90 drill bits. It holds a strong gauge row while providing excellent flushing, high rock ­breaking capabilities and reduced hole deviation.

Increased productivity

LT90 shank adapter is made with high-quality steel and designed for optimal energy transfer from the rock drill into the drill string. Developed by experts in both rock drills and rock tools, it facilitates a smooth drilling operation and high performance.

Advanced technology

LT90 MF tube rods are developed to convey high­ energy shock waves with minimal energy loss in the threads. Top Hammer XL customers can expect higher rates of penetration, straighter holes and increased service life for the whole drill string.
Product specifications
Can't find the answer to your questions?
Are you looking for a spare part or component?
Looking for technical specifications?