Development drill rigs
DD311
Coverage

40 m²

Hole length

3.44 - 4.66 m

Tramming type and distance

Hydrostatic transmission - Diesel engine - TCD2012 (74 kW, Tier 3, Stage IIIA, Canmet, China 2)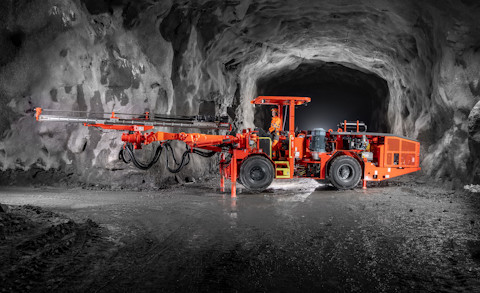 Sandvik DD311 is available in three different versions, including DD311D and DD311DE. It is a medium size, single-boom jumbo designed for fast and accurate drilling within drifting and tunneling of 40 m² sections.
Compact carrier

The rig's compact carrier features a FOPS/ROPS-certified cabin and can tram into small tunnels, while its powerful powertrain provides fast tramming.

Fast and accurate drilling

DD311 uses hydraulic controls that enable high drilling accuracy of its rock drill to optimize performance and lower operating costs.

Versatile drill

The development drill comes in three versions: DD311 (diesel tramming and electric drilling), DD311D (diesel engine for tramming and drilling for areas without electrical power) and DD311DE (diesel tramming and electric or diesel drilling).
Product specifications
Learn more about DD311 features

Maintenance made easy

Safety automatic shutdowns protect the equipment by preventing failures. Main components are protected with covers to reduce exposure to damages and are accessible from ground level.
Can't find the answer to your questions?
Are you looking for a spare part or component?
Looking for technical specifications?