Diesel trucks
Toro™ TH545i
Dimensions (LxWxH)

10,700 x 3,100 x 2,900 mm

Capacity

45,000 kg

Box range

18 - 26 m³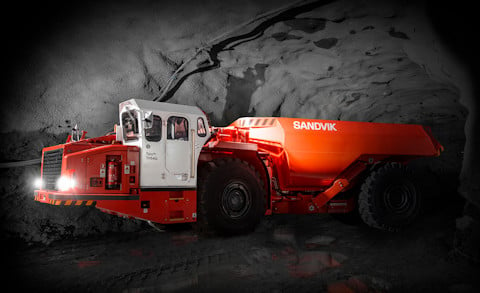 Toro™ TH545i truck is a high-performance 45-tonne underground dump truck designed for 4.5 x 4.5 meter haulage ways. Its superior performance relies on a proven design, powerful engine and high payload-to-weight ratio.
Robust and proven design

The engine and drivetrain components are based on proven technology and long heritage. Intelligent solutions, such as Sandvik Intelligent Control system, My Sandvik Digital Services and AutoMine® compatibility boost vehicle capacity and efficiency further.

High power-to-weight ratio

This underground truck combines low weight with high payload and high ramp speeds for enhanced productivity. It offers a 12.5% payload increase over its predecessor, making it the most powerful in its size class with a 450 kW EPA Tier 2 engine.

Integrated weighing system

The Integrated Weighing System (IWS) ensures accurate results by considering environmental temperature and truck inclination. Real-time weighing and signal lights (red, orange, green) guide the loader operator to reach the rated capacity before moving forward.
Product specifications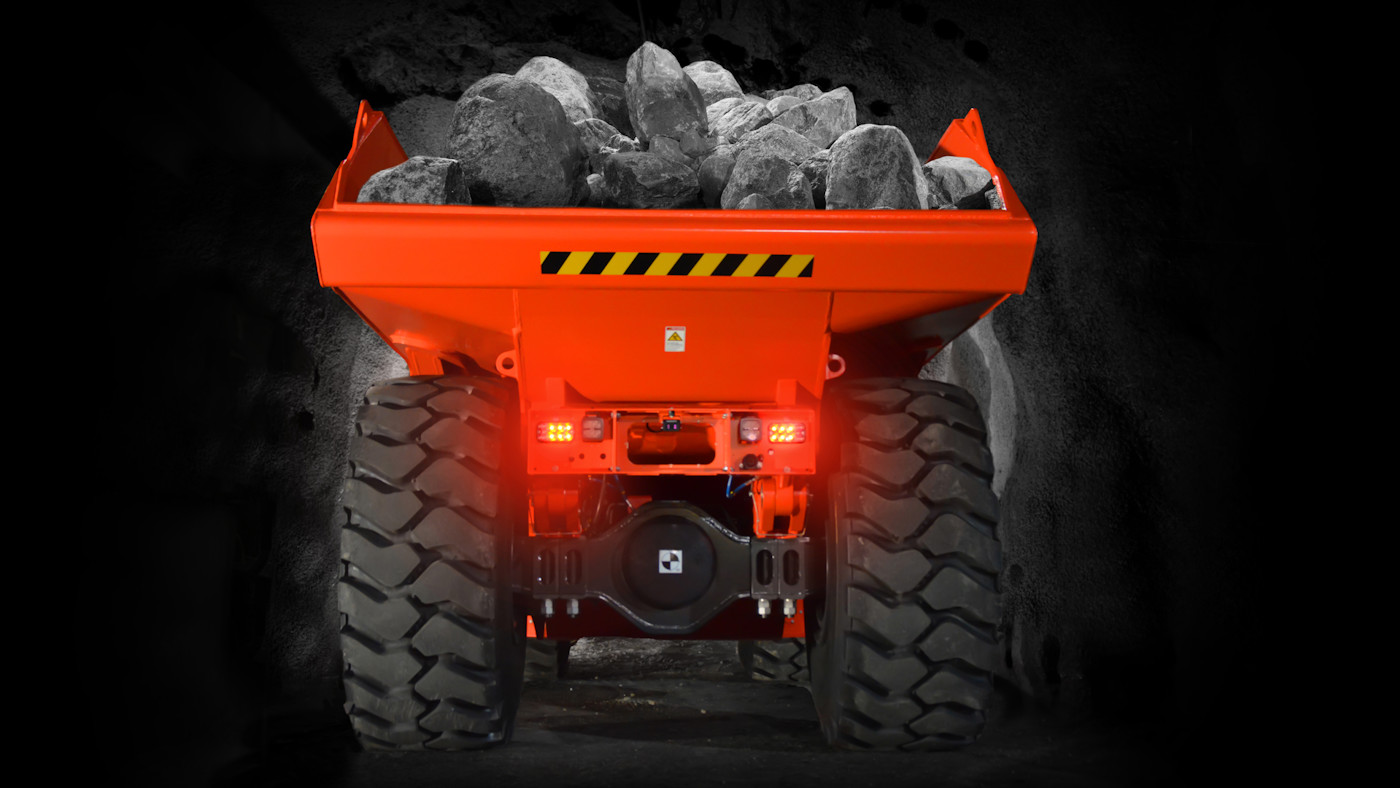 Learn more about TH545I features

Sandvik Intelligent Control system

TH545i comes with Sandvik Intelligent Control System as standard. This technology, for example, monitors air, hydraulic and transmission filters, along with other equipment health parameters. It also provides early warnings to help reduce service time.

AutoMine

®

compatibility

AutoMine® transforms the vehicle into an efficient, autonomous production system, delivering substantial safety and productivity enhancements for mining operations. The technology can be retrofitted at a later stage in the truck's lifespan.
Can't find the answer to your questions?
Are you looking for a spare part or component?
Looking for technical specifications?