Surface down-the-hole drill rigs
Leopard™ DI650i
Hole diameter

115.0 - 203.0 mm (4.5 - 8.0 in.)

DTH-hammer

4, 5 and 6 in. (Sandvik RH460 & RH560)

Flushing air capacity

28.3 m³/min at 24 ba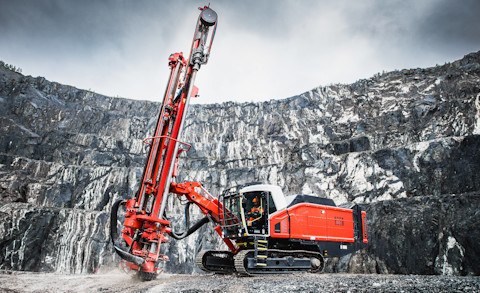 Leopard™ DI650i is an intelligent diesel-powered, self-contained, crawler-mounted down-the-hole drill rig built for demanding high-capacity production drilling applications in surface mining and large quarry applications.
Extreme automation options

Leopard™ DI650i features scalable automation packages to fully automate systems and increase overall productivity. iDrill onboard automatics cover all steps of the automated drilling cycle, ensuring consistent high-quality drilled holes. It is compatible with AutoMine® Surface Drilling to enable fully autonomous fleet operation from a control room.

Ergonomic iCab cabin

iCab cabin offers an optimized driller experience with excellent visibility of the drilling area. iCab is FOPS & ROPS certified with HEPA and optional HEPA H13 filter. It is the most silent and ergonomic cabin across down-the-hole (DTH) drill rigs. Machine information is integrated on one touch display and a trainer or service technician can fit behind the operator seat.

Robust main components

This rig's durable main components, outstanding mobility and powerful tramming contribute to operational productivity and operating stability.
Product specifications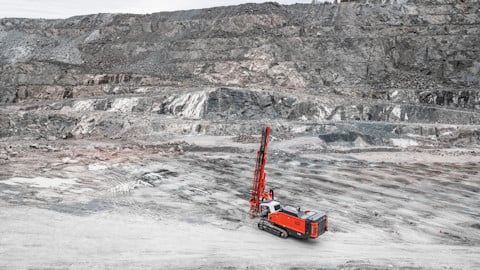 Learn more about Leopard™ DI650i features

Data is key to perfect holes

In addition to its intelligent drilling control system, Leopard™ DI650i offers solutions with GPS-based navigation and data collection from basic to advanced systems.

Ground-level access to daily service points

Leopard™ DI650i provides excellent serviceability and easy maintenance by providing ground-level access to all daily maintenance and service points.

Drill faster with RH560 hammer

The perfect match for our RH560 6" DTH hammer, making it productive while keeping fuel consumption and operating costs to a minimum. Drill faster because of the hammer's improved air cycle. Less air is needed, making the penetration rate higher.

Rotation head options

Rotation head is a key component in DTH drill rigs that ensures the drill rig's high availability and reliability. Leopard™ DI650i has two rotation head models available to fit your needs: a standard HTRH6 and a heavy-duty version MRH6 as an option.
Automation
Improve efficiency, profiltability and operator safety
Software systems that help you monitor your machines, giving you a full overview of your fleet and enabling you to control and optimize your operations.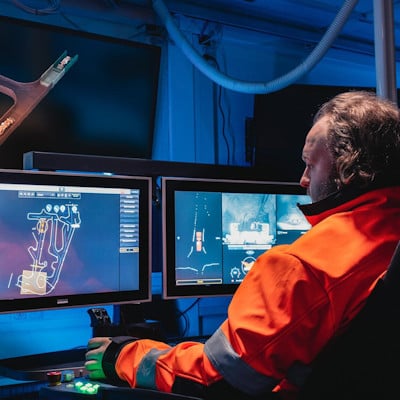 Can't find the answer to your questions?
Are you looking for a spare part or component?
Looking for technical specifications?