Surface down-the-hole drill rigs
Leopard™ DI550
Hole diameter

90.0 - 165.0 mm (3.5 - 6.5 in.)

DTH-hammer

4, 5 and 6 in. (Sandvik RH550)

Flushing air capacity

24.4 m³/min at 24 bar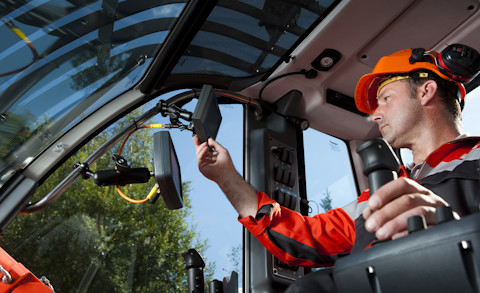 Leopard™ DI550 diesel-powered, down-the-hole (DTH) drill has enhanced mobility, a smaller footprint and can serve multiple sites. Designed for DTH blasthole drilling in mining, quarry and construction industries, it comes with an operator's cabin, fixed boom, dry dust collector and drill pipe changer.
Accurate control system

The drill rig features an accurate control system with simple icon displays, enabling seamless cooperation of man and machine.

Clever compressor management system

The 24.4 m³ compressor airflow at 24-bar pressure and 328 kW diesel engine make the rig a perfect match for the 5-inch DTH hammer. All equipment power is fully utilized, resulting in lower energy consumption and operating costs while driving productivity.

Modular design

The simple-to-service modular design means the components are easy to access, reducing downtime and increasing productivity. All daily maintenance points are located at ground level to simplify the process and improve service personnel safety.
Product specifications
Learn more about Leopard™ DI550 features

Ergonomic cabin

The modern, overpressurized and ROPS and FOPS-certified ergonomic cabin, with efficient filtration for incoming and recirculating air, excellent visibility and modern LED lighting – further add to operator comfort.

Efficient dust collector

The efficient dust collector with non-stop cleaning decreases dust emissions into the environment. It also improves filter lifetime and therefore reduces the need for maintenance.