Underground drill rigs and bolters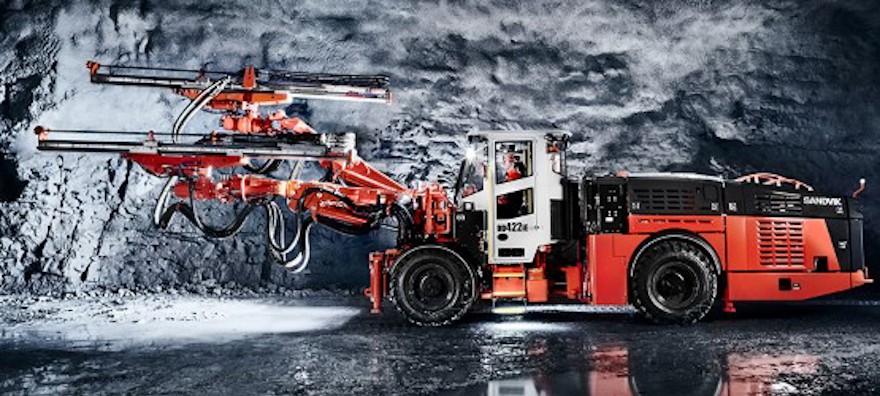 Whether you're developing a decline, drilling to break up ore or installing rock support, we engineer an extensive range of underground drill rigs for mining development and production. Sandvik mining drill rigs are productive, reliable and economical – even in your most demanding production and face drilling applications.
Need to know more?
Mining Drill Rigs – Delivering Accuracy
Available in a variety of feed lengths, boom configurations and carrier size classes, Sandvik mining drill rigs maximize your productivity and minimize life-cycle cost. From robust, simple jumbos to automated units harnessing the latest technology, Sandvik underground drill rigs are designed to deliver the lowest possible cost per meter.
Engineered for easy, ergonomic operation and safer maintenance, our solutions improve efficiency and reliability in your underground drilling. Sandvik underground drill rigs come equipped with our high-performance hydraulic rock drills. Combined with our extensive selection of Sandvik rock tools, you can ensure optimum quality for every hole.
Accuracy is everything in production drilling, and our longhole drill rigs are engineered to produce precision holes that help you minimize ore loss and dilution. Our growing range of narrow-vein and low-profile drill rigs deliver accuracy in confined spaces, while our rock support rigs with fully mechanized bolting cycles improve underground safety. We also manufacture a versatile range of tunneling jumbos and raise boring systems.
No matter how unique or challenging your underground drilling needs are, we can supply the right mining or tunneling drill rig to help you maximize productivity and minimize costs.