RR240 Air Bearing Rotary Bit
We took the best parts of our three air bearing bits, added new layers of improvements and optimized the designs. This upgraded version includes all the features you need and want from an air bearing drill bit. Taking you to the next level.
Need to know more?
THREE BITS TRANSFORMED INTO SOMETHING EVEN BETTER
Combining the benefits of the RR222, RR321, and RR221 plus adding completely new features is the key behind the long bit life of the RR240. A longer bit life means fewer bits to recycle, fewer bit changes and manual handling, and less risk of injuries. It is safer, more cost-effective for you, and better for our environment.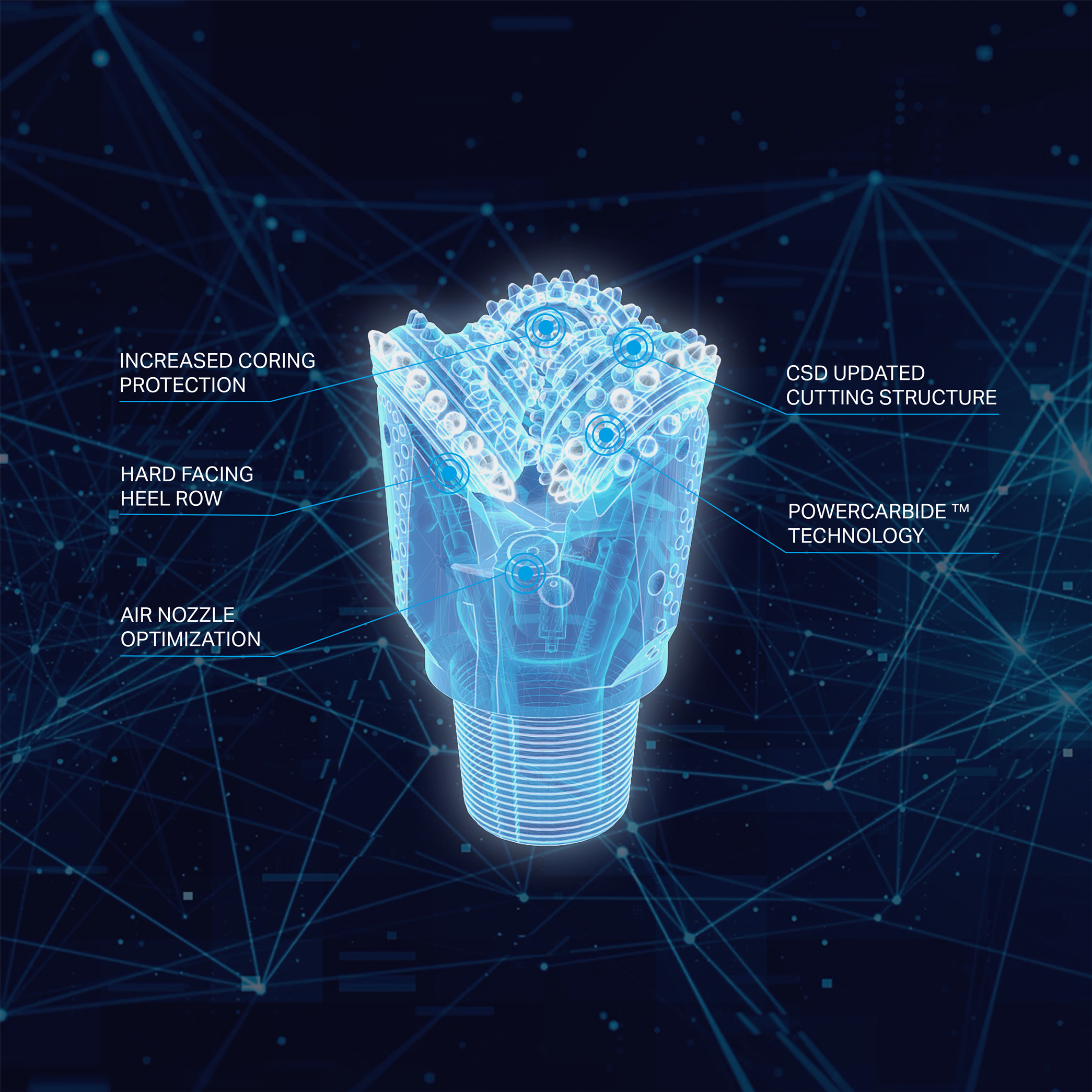 THE BENEFITS OF THE RR240
PowerCarbide® SH75 for longer insert wear life in challenging rock conditions.
Updated cutting structures, using the best components from our previous products.
Hard faced heel row and increased coring protection on selected models for improved wear protection.
CSD* modeling to improve bottom hole coverage and bit life.
CSI** carbide for