Rotary drilling tools
Sandvik offers a range of market-leading and high-performing Rotary Drilling Tools for mining blast holes, whether you need a single bit or a complete drill string. Tailored options for different rock types aim to maximize your productivity, lower total drilling costs and increase sustainability.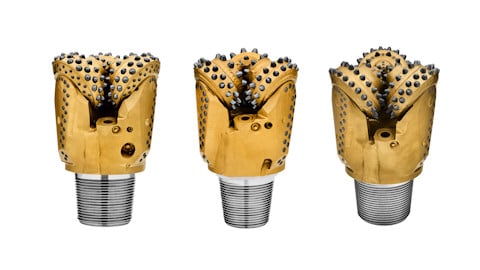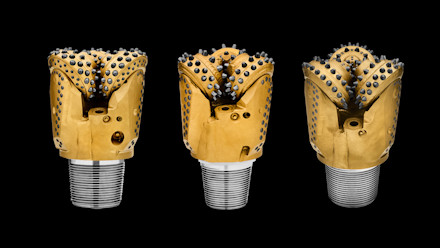 Rotary drill bits are manufactured using advanced materials technology, leading to longer bit life and reduced costs. Innovative bearing technology and improved geometry, materials and innovative machining methods all improve performance.
Rotary drill bits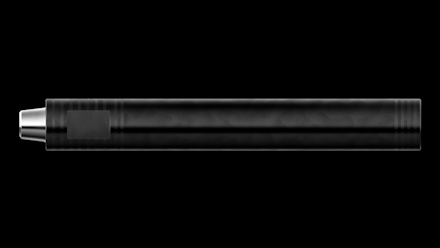 Choose from a full range of rotary subs and adapters for a variety of drilling needs. Subs provide various functions such as changing from one thread form to another (cross-over subs) or reducing wear to component threads (thread-saver subs).
Rotary drill adaptors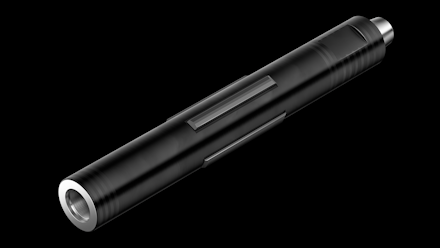 There are two different types of stabilizers - the welded and the rotating roller stabilizer. Welded blade stabilizers are used to stabilize and control hole deviation. Roller stabilizers provide more reaming and cutting action and are typically used in hard rock environments.
Rotary drill stabilizers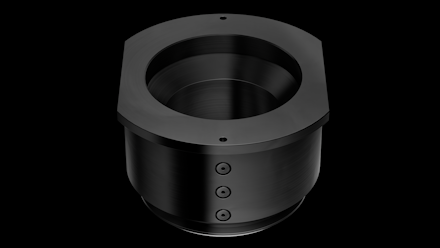 Rotary drill deck bushings
Sandvik Drill Deck Bushings centralize the drill pipe over the hole, preventing misalignment of the bit and drill string while extending the tool's life. There are two types of bushing: static and rotating.
Rotary drill deck bushings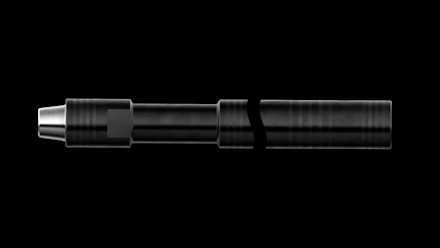 Rotary drill pipes are included in a complete drill string and made by joining a pin end tool joint, a mid-body tube and box end tool. Different grades of raw material are used so the pipes are well suited to a variety of rock hardness and abrasiveness.
Rotary drill pipes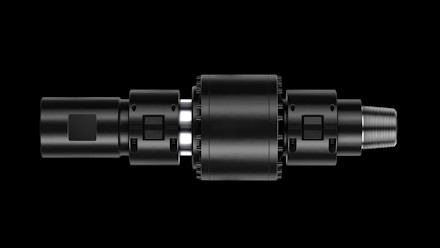 Rotary drill shock absorbers
Shock absorbers are available for both rotary and down-the-hole (DTH) drilling. Reducing shock and vibration provides a more fluid drilling operation and enhances performance. It also prolongs the service life of the drill rig's rotary head, drill string components and bits.
Rotary drill shock absorbers
Optimal service life

Sandvik rotary drill string products have a longer tool service life, leading to reduced downtime. Deck bushings are made with high alloy, heat-treated materials for extended use. For bits, the carbide insert grade, shape and size are selected to achieve the optimal balance between productivity and bit life.

Cutting-edge manufacturing

Sandvik drill pipe bodies are manufactured using an optimum combination of premium quality, heat-treated seamless tubing and hard facing material. High Quality Assurance standards include welding process control, precise pipe straightness and thorough inspections.

PowerCarbide® technology

PowerCarbide® inserts are made from cemented carbide. They offer unique combinations of strength, hardness, toughness and wear resistance to minimize wear and breakage and enhance performance during drilling operations.
Learn more about Rotary Drilling Tools features

Dual-seal bearing technology

The QX2 bearing features "dual seal" and Phinodal sleeves and boosts weight and rotation capacities. Its Kevlar™ coated excluder seal ensures excellent durability and makes it virtually impervious. This contributes to enhanced bearing performance, enabling higher weight and faster drilling to reduce total costs.

Reduced downtime

The pin vent pressure compensation system equalizes the internal bit pressure and external ambient pressure. This helps optimize seal life and extend bit life, reducing downtime.
Need some help?
Talk to our experts about how we can help you today