PARTS & SERVICES MAKING A DIFFERENCE THROUGH SERVICE AND DIGITAL EXPERTISE
Having great equipment is only part of the story, what makes working with Sandvik an unbeatable experience is the blend of lifetime support we can provide through our broad offering of genuine parts & components, services and digital innovations.
At the heart of this package lies an unbeatable combination of skilled people, integrated processes & systems and a global footprint. These, coupled with decades of mining and construction experience and good collaboration with customers means we are by your side for the long haul.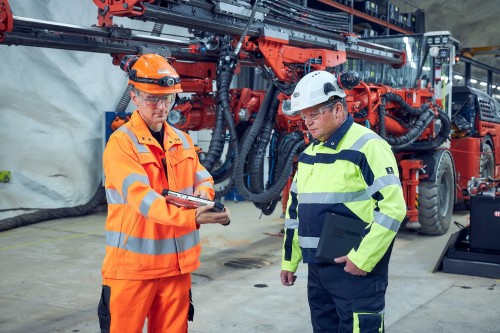 ---