RunIt delivers the rewards of industry leading Sandvik equipment without the risks of ownership.
Invest in new or Reborn/overhaul equipment

Easily combined with Sandvik's service expertise
Learn more about RunIt

Enter into a leasing agreement from just a few months to up to five years to help you plan your finances in the most cost-effective way. You simply pay as you profit.

Financial terms Austria

i) commercial register, or other public register in which the company is registered as well as the registration number or equivalent identification information from this register:
Sandvik Financial Services AB
Kungsbron 1, Section G, Floor 6
World Trade Center
101 30 Stockholm
Sweden Swedish Companies Registration Office (Bolagsverket), nr. SE-556843-7296

(ii) name and address of the competent supervisory authority of the Member State of establishment if a licence / supervision requirement exists in such State:
Finansinspektionen.

(iii) professional associations or similar organizations to which Sandvik Financial Services AB is a member:
Captives Forum

(iv) professional title or, if such a professional title does not exist, the certificate of professional qualification (Befähigungsnachweis) of Sandvik Financial Services AB and the Member State in which the professional title or the certificate of competence has been awarded:
No.

(v) in case of a taxable activity, the VAT registration number pursuant to Article 22 para 1 of Directive 77/388/EEC on the harmonization of the laws of the Member States relating to turnover taxes – Common system of value added tax: uniform basis of assessment:
State Sandvik Financial Services AB VAT number.
SE556843729601
Equipment rental & used
Sandvik Rental & Used Equipment Marketplace
The equipment you need, when and how need it. Explore our rentals offering or inquire about used equipment.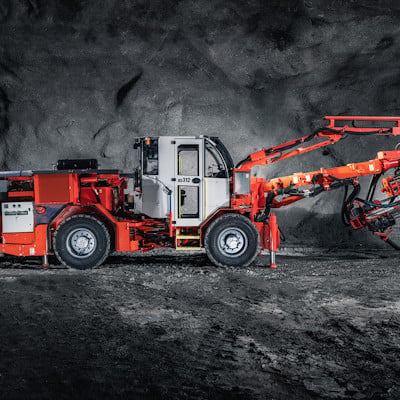 Need some help?
Talk to our experts about how we can help you today