Top hammer rods
Sandvik's high-quality drill rods are crafted from premium alloy steel and offered in hexagonal and round configurations. These rods are engineered to provide straighter holes with minimal deviation and extended service life.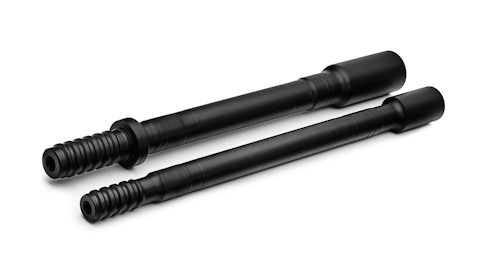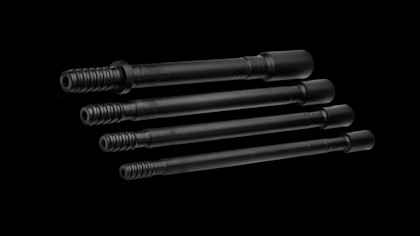 +Range Top hammer drilling rod
Sandvik +Range is a bench drilling tool system for top-hammer drill rigs that offers long service life, high penetration and excellent hole straightness. These rods can sustain maximal impact from powerful hydraulic hammers while optimizing energy transfer.
+Range Top hammer drilling rod
Longer service life

Sandvik rods offer 30% longer service life than industrial standard rods, enabling more drilling per kilo of steel. Fewer rods means reduced costs per blast hole as well as lower overall logistics expenses.

Enhanced productivity

The steel alloy increases equipment use, leading to improved drill rig uptime. Sandvik +Range field tests carried out in Dubai, Germany, Turkey and Oman have shown a positive upturn in overall productivity.

Lighter carbon footprint

A longer service life means there's less shipping and transportation needed on site and after use. You'll also need to recycle fewer kilos of steel, reducing your carbon footprint.
Need some help?
Talk to our experts about how we can help you today