Top hammer integral drill steel
Top hammer integral drill steel (IDS)
Diameter

22

Rod lengths

0.4 - 9.6

Hole diameter

25 - 41 mm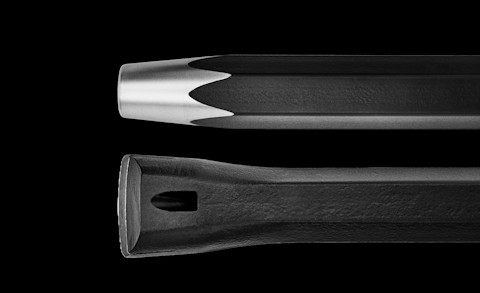 Top Hammer Integral Drill Steel has high fatigue strength and durability. It offers the highest wear resistance for an efficient and economical drilling operation.
Mutually beneficial efficiency

Partnering with Sandvik, you can expect consistently high quality and maximum operational dependability for all small-hole drilling applications.

Peak productivity

Top Hammer Integral Drill Steels are crucial for peak productivity in all applications, with wear-resistant carbide inserts typically lasting 20% longer than competitor products. This wear resistance increases customer productivity and reduces operational costs.

Consistent quality

The drill steel has a high fatigue strength and toughness, which provides the high wear resistance necessary for an efficient and cost-effective drilling operation.
Product specifications
Can't find the answer to your questions?
Are you looking for a spare part or component?
Looking for technical specifications?