Rock tools
Grinding Equipment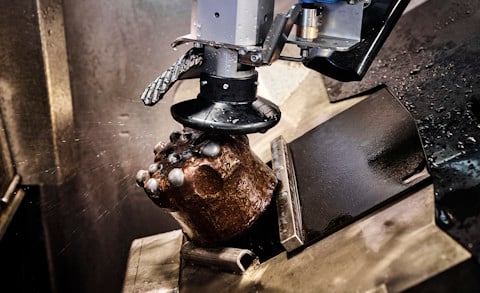 Sandvik grinding equipment boosts drill bit service life, reduces maintenance downtime and lowers overall drilling costs. Access to, and understanding of our grinding data helps resharpen your operations.
Productivity enhancer

Careful maintenance of the cemented carbide inserts in drilling tools improves almost all rock drilling parameters. By regrinding your drill bits regularly, you can increase the length of their service life up to 10 times.

Economic design

Sandvik grinding products are suitable for all situations - from grinding directly at the drill rigs to grinding in workshops with high levels of production. They work with top hammer, down-the-hole, integral steels and cross and X-bits. Choose from small, manual pneumatic grinders to stationary semi-automatic ones for economical grinding of large volumes of drill bits. Spare parts and consumables are all available and well-suited to specific grinding needs.

Sustainable innovation

Sandvik RG600 Pro Grinding Machine is the latest addition to the range - a stationary, semi-automatic resharpening grinder that meets tough productivity demands. It maximizes the drill bit lifespans, supports safer, more sustainable grinding operations and enhances overall drilling economy.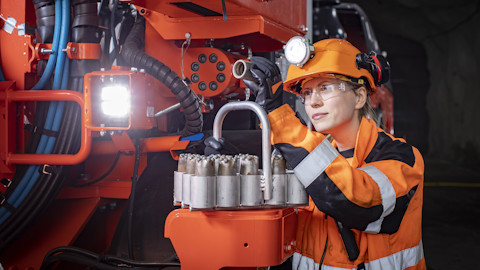 Can't find the answer to your questions?
Are you looking for a spare part or component?
Looking for technical specifications?