Rock tools
Carbide recycling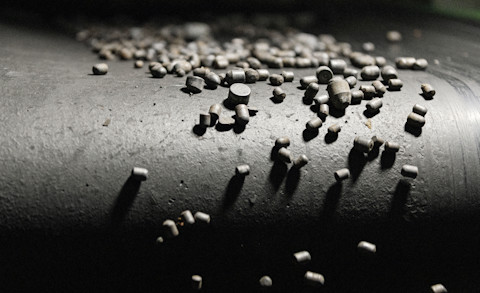 Sandvik Carbide Recycling Program now comes with all rock tools and is free of charge. It's a straightforward process that ensures worn-out tools don't go to waste. The scheme helps create a secure source of scarce minerals, lowers environmental impact and minimizes waste.
Create revenue for your business

Sandvik will pay you for scrap rock tools, to ensure the process is beneficial to your business as well as the environment.

Containers and Collections

Containers for placing used tools at your site are provided. We collect them regularly from your premises and take them to our factory in Austria. The cemented carbide is repurposed and used to produce premium drill bit inserts.

A circular approach

Our Carbide Recycling Program helps us meet our circularity goals, ensuring raw materials are used efficiently and sustainably. By recycling our products at end-of-life, we contribute to a more environmentally conscious industry.
Can't find the answer to your questions?
Are you looking for a spare part or component?
Looking for technical specifications?