RD900 series rock drills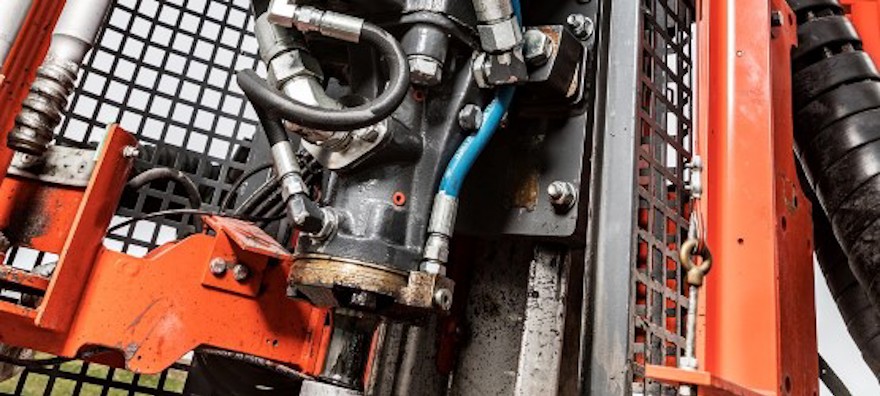 Our new Sandvik RD900 series is the most powerful rock drill family in its class, currently sold with Ranger DX800i and Ranger DX900i. It offers three rock drill sizes (921/925/927) with hole ranges from 64mm up to 140mm. The RD900 series is heavy-duty hydraulic rock drill series designed for medium diameter long hole drilling.
Need to know more?
Sandvik RD900 series drills have a simple but efficient design with only two moving parts. The innovative design ensures durability and reliability to minimize service time. The drills are equipped with a stabilizer to ensure good rock contact and energy transfer. This expands the penetration rate and rock tool service life. Optional CSL (Circular shank lubrication) system reduces shank lubrication oil consumption up to 300g per hour.