Underground digital offering
Digital Driller™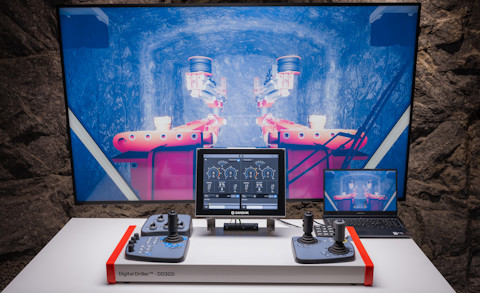 Digital Driller™ is compact and flexible simulation equipment for training operators and maintenance teams on the following Sandvik drill rigs: DD422i-iE - Dual Controls, DD322i, DS412i-iE, DS422i, DL421, DL432i, DT923i and DT922i.
Comprehensive training

Digital Driller™ behaves exactly like a real drill rig. It uses authentic controls and the same control system software as that installed on Sandvik machines. Operators can learn with a realistic simulator, optimizing their transition to using real equipment.

Digital training

Digital Driller™ has the same connectivity solution as onboard Sandvik drills. Operators and maintenance teams learn to use Sandvik DrillConnect application for drill plan transfer, data and reports management ensuring enhanced training for data driven productivity.

Learn anywhere, anytime

The virtual driller packs away into a wheeled transportation case that is easy for one person to transport. Its total weight, including all accessories, is approximately 50 kg. Once at the training site, sessions are quick and straightforward to set up.

Safe training environment

Virtual training sessions enable several participants to learn in a safe environment away from hazardous zones, avoiding risk of injury and damage to equipment. Easily develop or refresh operators' drilling skills or maintenance teams on how to carry out daily checks.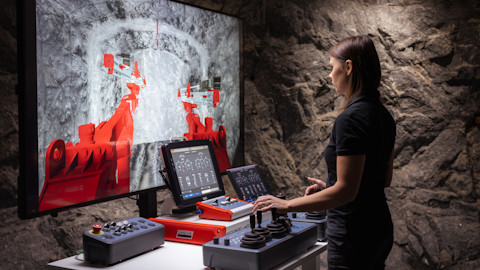 Learn more about Digital Driller™

Complete skill set


With the ability to create various training scenarios, Digital Driller™ enables operators to develop skills progressively, from basic boom movements and manual drilling to fully automated drilling operations.

Optimum efficiency

Start team training before rig commissioning begins to optimize operational performance and tailor sessions to trainee proficiency. The simulation equipment is customizable to diverse exercises, mine conditions and scenarios. Trainee performance evaluations help to ensure full leverage of all the drill rig's features.
Can't find the answer to your questions?
Are you looking for a spare part or component?
Looking for technical specifications?