Underground digital offering
Sandvik DrillConnect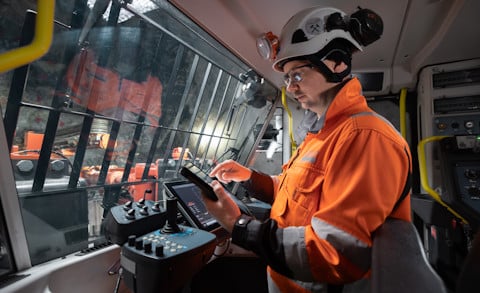 Sandvik DrillConnect is a digital application that supports underground mining and tunneling operations where there is a limited or no communication network. It works on mobile phones and tablets and ensures easy automatic up-and-down data transfer.
Smart paperless solution

Sandvik DrillConnect is a smart, flexible, paperless solution that is easy to download onto iOS and Android mobile phones and tablets. Connectivity is achieved through machine Wi-Fi or the mine's underground network. There is no need to print out drill plans or reports to complete underground operations.

Easy data visualization

This user-friendly application enables teams to transfer and visualize drill plans and reports while working underground. They also have access to continuous drill data flow, troubleshooting and machine documentation without disturbing operations.

Enhanced maintenance

Operator and maintenance team can access in real time specific equipment health information, performance reports and diagnostics screens. The application allows the creation of reports to record equipment events, they are automatically filled with drill model, serial number, software version and equipment logs and can be completed with photos or videos before they are sent by email.

Improved data utilization

Sandvik DrillConnect transfers data between the app and the rig seamlessly and automatically, improving data utilization and boosting overall drill and operator productivity. Diagnostics of faults, troubleshooting, drill documentation and daily check lists enhance maintenance operations. Data flows are transferred through Sandvik's secure Knowledge Box™.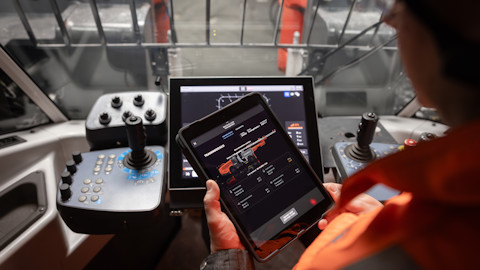 Learn more about DrillConnect features

Improved

operation

al

effic

i

ency

DrillConnect enables drill plan management, creation and explosive charging planning. Save time with quick automatic drill plan up & down transfer, transfer of My Sandvik data and easy visualization of reports.
Can't find the answer to your questions?
Are you looking for a spare part or component?
Looking for technical specifications?