Underground digital offering
iSURE®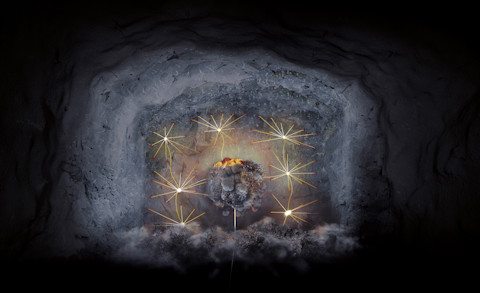 iSURE®8 software, also known as Intelligent Sandvik Underground Rock Excavation software, is a computer program designed for tunneling construction and mining drill and blast process control. It generates comprehensive data to optimize the drilling and blasting cycle.
Data-driven productivity

iSURE® utilizes the drill rig's data collection to improve the work cycle and drill and blast excavation process. Its toolset provides advanced metrics including drill rig and fleet production summaries, realized schedule and KPIs. It improves excavation, production operations and planning through targeted reports and analysis.

Optimized drill and blast process

iSURE® optimizes the process with a template-based drill plan generation tool and takes rock blastability, tunnel profile quality target and explosives used into account. Effective blast control results in improved pull-out, restricted fracture zone and greater rock strength around the tunnel.

Extended capabilities

iSURE® features an optional toolset for geological analysis (iSURE® GEO), a tunnel profile 3D scanning system (iSURE® 3D SCAN) and an interface to a third party blasting vibration feedback system. These additional tools assist in geological interpretation and maximize drill rig performance as well as project success.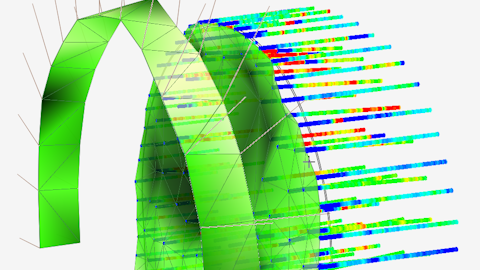 Learn more about iSURE® features

Dynamic dashboards

Dynamic dashboards offer practical benefits by focusing on specific data sets. They cater to your specific interests, providing insights into achieved drilling, net penetration rate, drilled meters, number of holes drilled per round, drillability and more to inform decision-making.

Blast vibration feedback

Controlling vibration generated from blasting is a key factor in urban environments. iSURE® provides an interface that imports vibration data from third party systems. This data can be used in connection with momentary design. iSURE® also produces momentary blasting information and a report (kg/ms) of each round's blast.
Can't find the answer to your questions?
Are you looking for a spare part or component?
Looking for technical specifications?