Cable bolters
DS221L
Bolting coverage

6.1 x 2.8 m

Hole length

Up to 9 m

Tramming type and distance

Hydrostatic transmission - Diesel engine - BF4M2012 (74kW, Tier 2)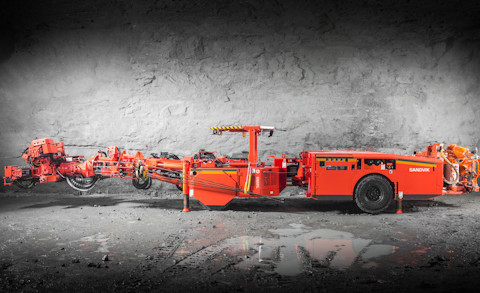 Sandvik DS221L is a low-profile cable bolter with one-hole automation. It is a rock reinforcement drill rig designed to work in galleries as low as two meters in underground mines and tunnels. Its variety of features ensures reliable, more efficient and precise bolting and reduces the risk of unsteady and hazardous results.
Immediate rock support

The pre-tensioned cable bolt installation offers immediate rock support and a safer environment for the operator to perform the post-grouting.

One-hole automation

One-hole automation means the bolter can drill holes and install bolts automatically, making the bolting process more efficient.

Safe working environment

The operator is protected by a FOPS/ROPS canopy and can safely perform bolting operations away from the dangerous area by using the remote control panel.
Product specifications
Learn more about DS221L features

Improved ergonomics

No more manual rod handling and no restriction on the operator's physical strength.

Easy maintenance

Daily and routine checks can be done from the ground. The components commonality with other products in the 211L range make logistics easier.
Can't find the answer to your questions?
Are you looking for a spare part or component?
Looking for technical specifications?