Mechanical cutting equipment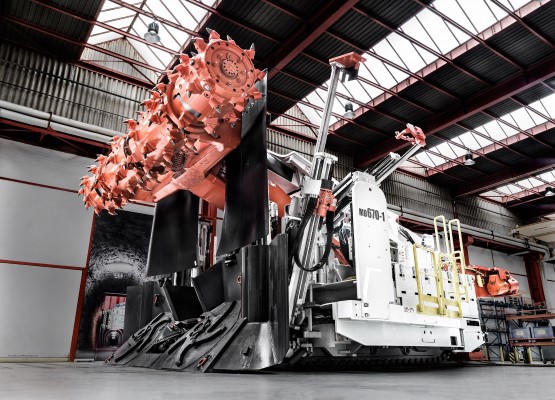 Our comprehensive range of Sandvik mechanical cutting equipment offers effective solutions for a wide range of underground mining and construction applications, including rapid-entry roadway development, demanding production settings without drilling and blasting, as well as boring of ore passes and ventilation shafts. Teamed with optimized Sandvik cutting technology and equipment, these solutions offer you higher productivity, longer service life and lower operating costs.
Need to know more?
Our range of mechanical industrial cutting equipment includes electrically powered and track-mounted bolter miners for constructing and securing roadways, continuous miners and borer miners for continuous extraction of coal and soft minerals, boxhole borers for boring circular passages, reef miners for low-profile mining, roadheaders for underground excavation and tunneling, and cutting attachments for excavators.
In addition to superior performance, all Sandvik mechanical cutting and bolting equipment offers extensive safety features. Flameproof products are tested in realistic conditions ensuring their suitability for use in coal mines. The onboard dust suppression and methane dilution systems are tested by specialized simulation software. This is to reduce dust and improve visibility, ultimately providing healthier and safer working conditions for the machine operators. Onboard dust scrubbers even further reduce exposure to dust and improve visibility. Bolter miners are equipped with protective canopies to make sure the roof bolter operators can work safely.